Award-winning monthly children's book subscriptions
AWARD-WINNING SMALL BUSINESS
The best kids' book subscription box for young readers in the UK
Learning to read may be about phonics but learning to be a reader is about discovering the magic of books.
Which is where our award-winning children's book subscriptions come in...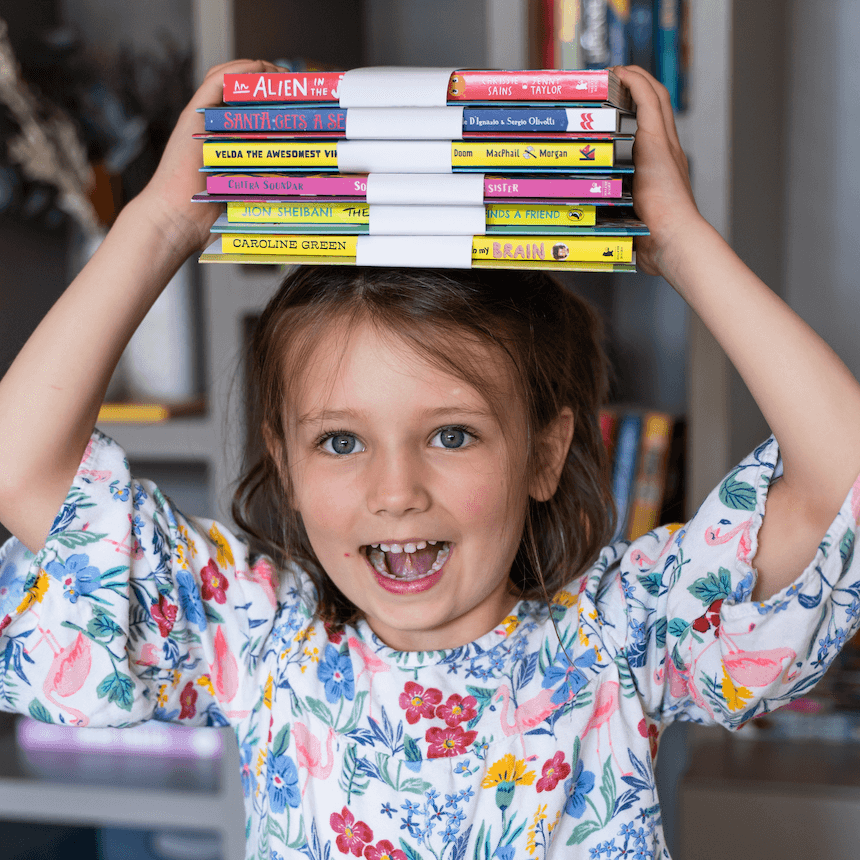 Start by choosing between our three reading levels...
Parakeets (5 to 8 years)
Illustrated chapter books to share or have a go at reading independently.
Get started
Cockatoos (8 to 12 years)
Longer chapter books for more independent readers.
Get started
Macaws (12 to 14 years)
Substantial chapter books perfectly pitched for tweens and early teens.
Get started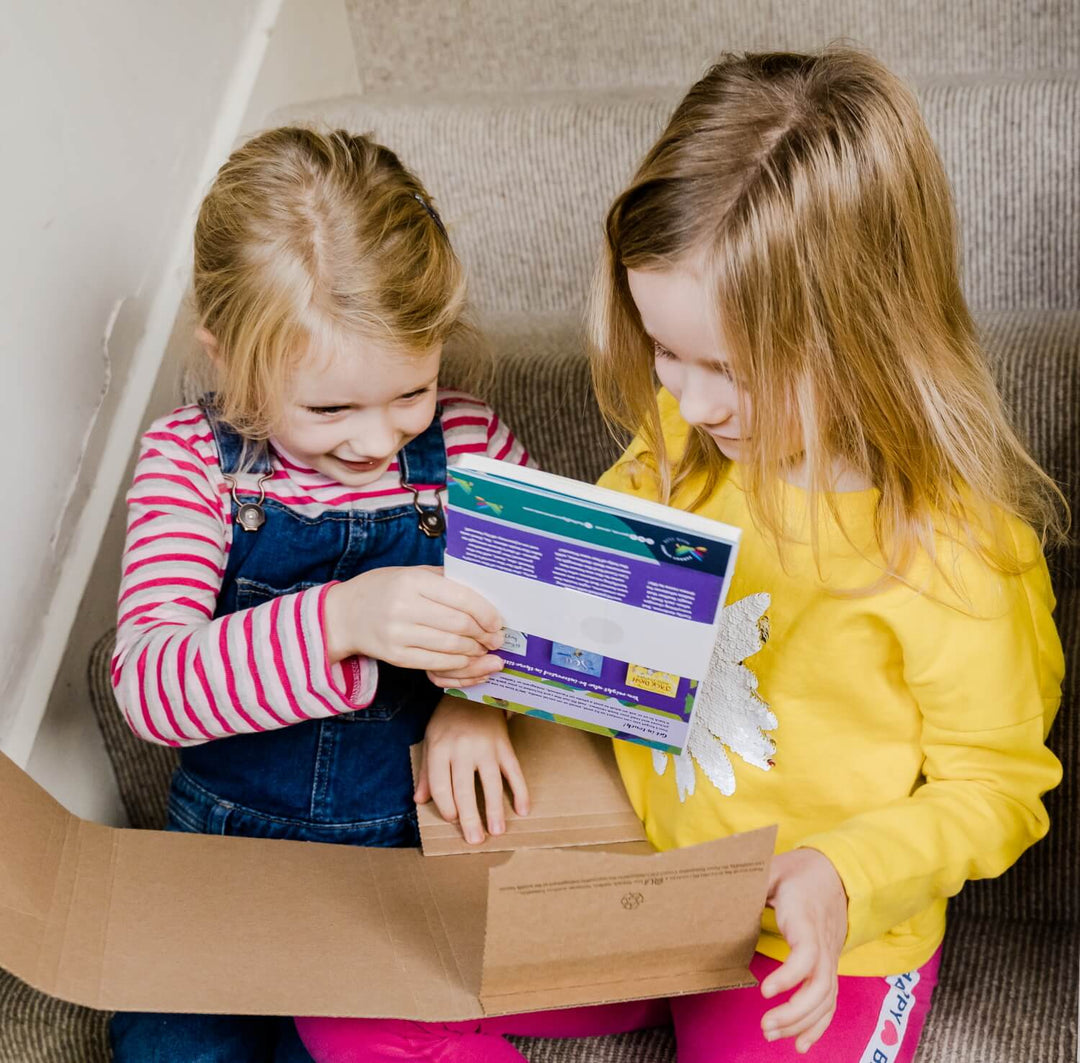 Subscribing for siblings?
A sibling subscription is the perfect option when there are two children in the same reading group within a household.
Receive one copy of the book to share and two of everything else.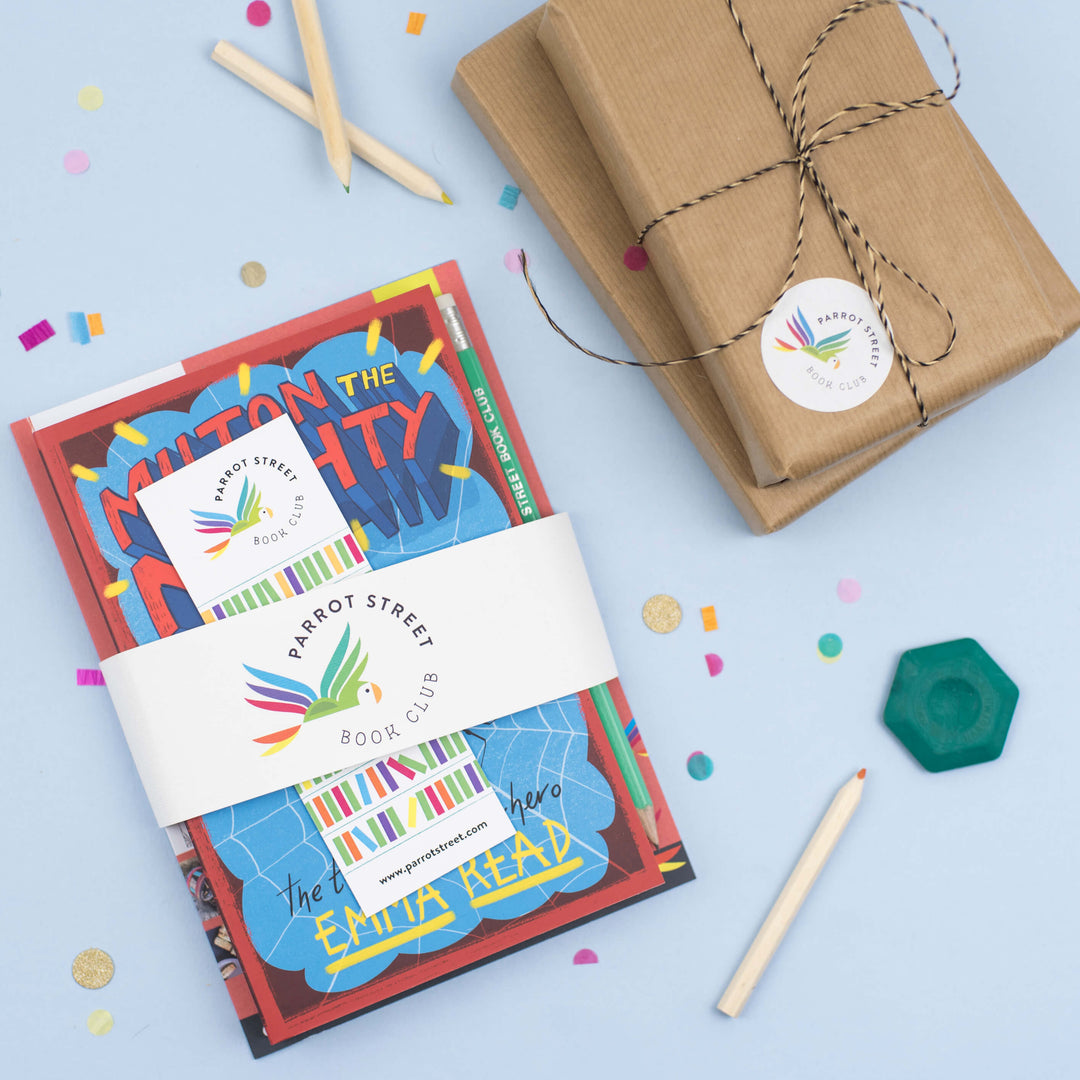 Giving a gift?
Our fixed-term gift subscriptions and gift sets make a great option for a one-off present.
Check out our gift options here.
Our subscriptions have been featured in:






What our happy customers are saying about our book club:
★★★★★

I love being introduced to new books and authors for my son

Rebecca
★★★★★

We love the steady flow of books that we wouldn't have found ourselves, and books that my son wouldn't necessarily have chosen.

Janet
★★★★★

My daughter loves the jokes in the packs. They have become a real highlight for her and the first thing she looks for.

Donna
★★★★★

The Macaw subscription has really challenged him in terms of themes, styles of book etc which was exactly what we were hoping for.

Chris
★★★★★

It's genuinely amazing to have found something both me and my boy adore!

Aris
MAGIC DELIVERED MONTHLY
A fantastic children's book club experience for 5 to 14-year-olds
Venture beyond the bestseller list, celebrity authors and playground favourites with a carefully curated age-appropriate book each month.
Every book is paired with activity ideas, bursting with fun and helping children connect more deeply with what they've read.
Subscribers eagerly await the arrival of each new box which is addressed to them personally– reinforcing the idea that reading is exciting and enjoyable rather than a chore.
Spend time enjoying books rather than sourcing them - relax knowing that great books from a range of authors, genres and perspectives will be popping through the letterbox! 
Subscribe now
Which reading level should I choose?
Our subscribers are divided into three reading groups and each month everyone in that group reads the same book (or one of two options for our Macaws) - just like a real book club!

You will need to choose a reading level to get started but can always change this mid-subscription by contacting us.
PARAKEET SUBSCRIPTION
Chapter books for young readers
Books in this category are typically between 100 and 200 pages in length with plenty of illustrations.
Our Parakeets may be able to read these books by themselves, but we also believe that they are ideal for enjoying together.
For guidance this category is aimed at children aged 5 to 8.
Start a Parakeet subscription
COCKATOO SUBSCRIPTION
Chapter books for confident readers
Books in this category are typically more than 200 pages in length with fewer illustrations.
Our Cockatoos will probably happily read these books by themselves – but we believe you will also enjoy reading them together.
For guidance this category is aimed at children aged 8 to 12.
Start a Cockatoo subscription
MACAW SUBSCRIPTION
Chapter books for tweens and early teens
Books in this category are typically over 200 pages with no illustrations.
We pick books that we feel sit comfortably between the middle grade (usually aimed at 8 to 12-year-olds) and young adult categories.
The books are challenging and thought-provoking with more complex themes than most middle grade novels but without focusing too much on the teenage angst and romantic struggles common in YA books.
For guidance this category is aimed at children aged 12 to 14.
Read more about how and why we created this reading group here.
Start a Macaw subscription
Our book subscription FAQ
We don't reveal which books we've chosen in advance – our subscribers are always the first to enjoy them!
The only exception being our Macaw subscribers who are offered the choice between two books on the 2nd of each month.
A welcome pack (containing an introductory guide, bookish goodies and a handy envelope to keep everything in) will be dispatched as soon as you subscribe.
Your first book box will then arrive in the middle of the month after you subscribe.
Each letterbox-friendly parcel contains a brilliant chapter book to keep, fun-filled activity ideas to enjoy plus stickers and a review card.
Each month's dispatch email will also include details of an exclusive competition to win a fabulous prize from our publisher partners.
You will first need to choose a reading level and go onto that subscription page.
Next, decide whether to add a sibling to the subscription.
You can then choose between a 1,3, 6 or 12-month rolling subscription.
Finally tell us the full name(s) we should address each month's parcel to before adding the subscription to your cart.
You can add more than one subscription to your cart before then checking out.
A one-month rolling subscription starts £14 per month. Committing to 3, 6 or 12 months will reduce the cost per month.
Sibling packs and the two book upgrade for Macaw subscriptions are an additional charge.
You can find all our prices here.
All prices include free UK standard postage.
We also ship internationally and you can find details of the additional charges here.
All our rolling subscriptions auto-renew at the end of each term, keeping your admin to a minimum and a steady flow of great books.
You can opt to stop the renewal at any time before the payment is taken via your account page. 
THE POWER OF READING
Supercharge the kids' love of reading with our monthly subscription box
Whether snuggled under bedcovers or curled in a lap, being captured and transported by a story is a magical experience that's hard to beat.

Learning to read requires phonics and repetition. Learning to be a reader is about finding the magic and excitement of great books and getting into the habit of reading regularly – which is where our book club comes in.
As our own children reached school-age we realised that nurturing their love of reading would take more effort than ever before - there are so many things competing for our 21st-century children's time and attention!
So our mission is to make it easy for other parents to help their children grow into lifelong readers by providing a book club experience by post for the whole family to enjoy.
Subscribe now