Tiny's Brave Rescue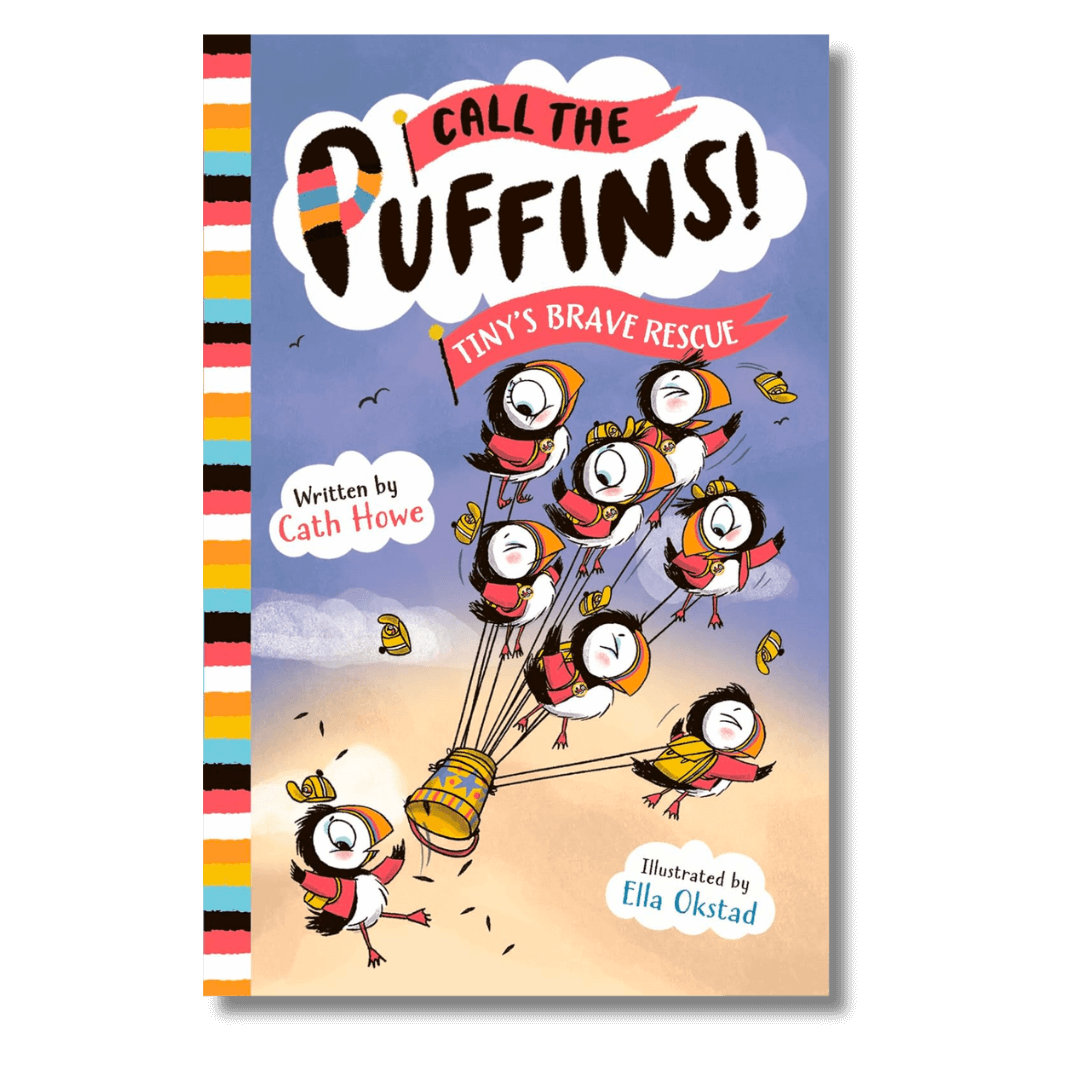 Tiny's Brave Rescue
Cath Howe (author), Ella Okstad (illustrator)
UK shipping from £2.99 (Free on bookshop orders over £25)
A charming highly illustrated chapter book for readers aged 5+
Newly independent readers will be delighted by this charming take about puffins and teamwork!
"

The first book in Cath Howe's Call the Puffins series was a huge hit with our Parakeet subscribers and we're excited to see where the series goes next. These gentle and charmingly illustrated tales are perfect for newly independent readers or for reading together with younger bookworms who are ready to move on from chapter books.

"



Welcome back to the island of Egg where a group of young puffins are training to join a search and rescue team.

Tiny is worried about whether he is good enough to join the team, particularly as he can't always see very well. But luckily Muffin and his other teammates are there to help. Together they can face anything – even a scary wild cat on the beach!

Cath Howe is an author and teacher based in South West London. She has previously written three middle-grade novels – Ella on the Outside, Not My Fault and How to Be Me – and educational books published by Pearson. She also regularly runs workshops on writing and performing. Call The Puffins is her first younger fiction series.

Number of pages: 128
Reading age guide: 5 to 8 years
Publication date: 12th October 2023
Publisher: Welbeck Flame
ISBN: 9781801300599
Format: Paperback
We dispatch orders Monday - Friday.
Standard UK Royal Mail delivery £2.99 (free on bookshop orders over £25)
UK Express delivery also available from £5.50
International shipping available to select destinations (calculated at checkout according to weight)
We don't include any paperwork in our parcels so you can send our book gifts directly to the recipient with confidence.

We'll happily add a handwritten note to your order. Simply leave your message in the box on the cart page.

You may also like to consider adding gift wrapping or a greetings card from our gifts collection.