The Storm Swimmer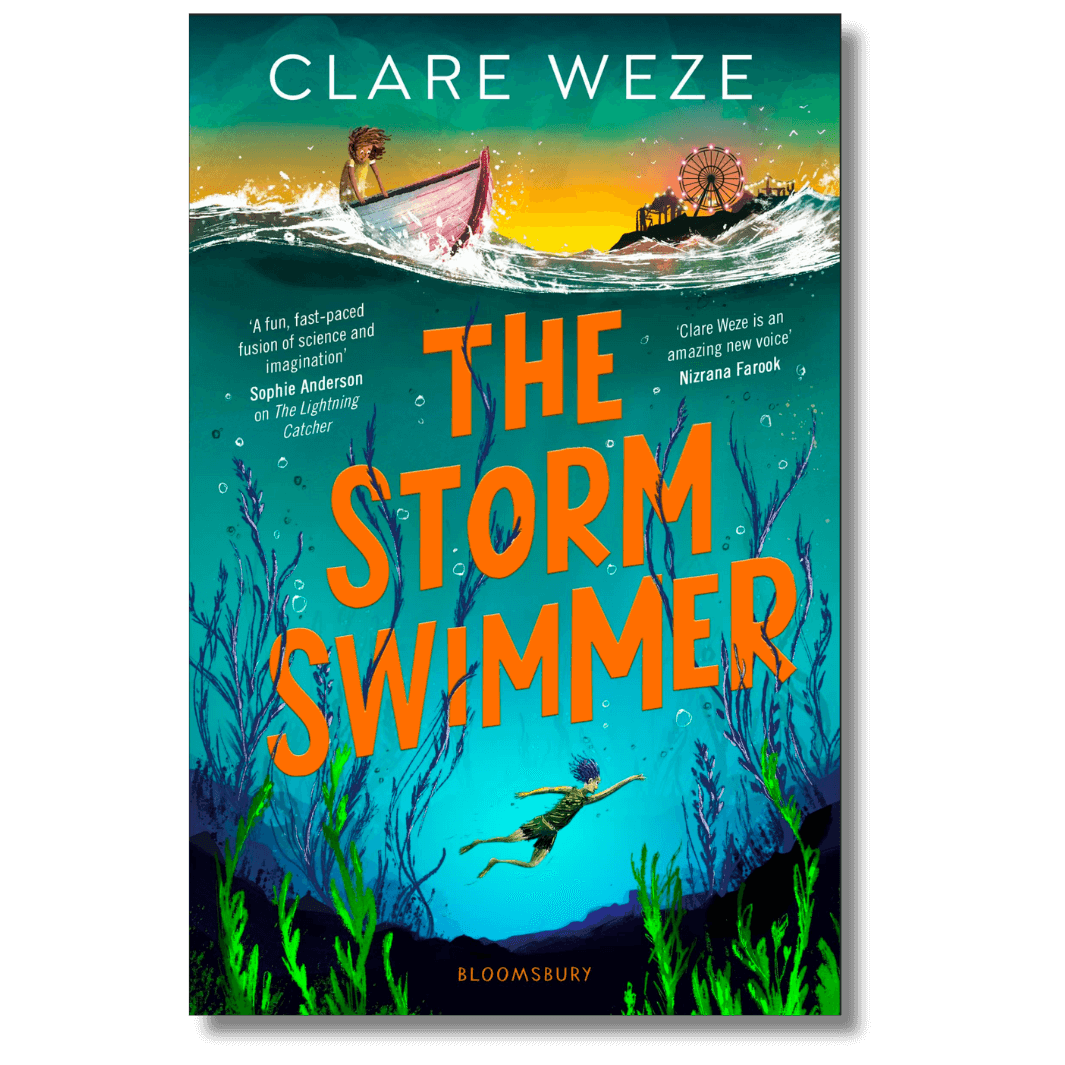 The Storm Swimmer
Clare Weze
UK shipping from £2.99 (Free on bookshop orders over £25)
An exciting, science-infused adventure story for 8+
Dive beneath the waves with this exhilirating adventure by Clare Weze.
"

We were huge fans of Clare's debut, The Lightning Catcher, so couldn't wait to get our hands on this - and it doesn't disappoint! The perfect middle grade fantasy adventure with a strong dose of friendship.

"



Summer was supposed to be Ginika's time for fun, friends and fairs. But instead she's been sent to live at the dead-end seaside boarding house her grandparents run. Even though her parents say it's just for a little while, she can't help feeling abandoned and heartbroken to be missing out on everything she loves back home.

And then she meets Peri. He leaps and dives through the water like a dolphin and he talks like a burst of bubbles. He's not exactly a mermaid, but he's definitely something Ginika's never seen before.

His family is far away too, but unlike Ginika, he loves his independence. As Ginika shows Peri her world, she starts to feel free as well. They don't need anyone else when they've got each other. But then the lights and noise of the human world start to change Peri. And when things spin out of control, Ginika must be the bravest she's ever been to face her fears and make the hardest decision of her life.

Clare Weze was raised in London and Yorkshire and has British and Nigerian heritage. Her background is in science research, which she loves to weave into her novels.

Number of pages: 336
Reading age guide: 8 to 12 years
Publication date: 19th January 2023
Publisher: Bloomsbury
ISBN: 9781526622211
Format: Paperback
We dispatch orders Monday - Friday.
Standard UK Royal Mail delivery £2.99 (free on bookshop orders over £25)
UK Express delivery also available from £5.50
International shipping available to select destinations (calculated at checkout according to weight)
We don't include any paperwork in our parcels so you can send our book gifts directly to the recipient with confidence.

We'll happily add a handwritten note to your order. Simply leave your message in the box on the cart page.

You may also like to consider adding gift wrapping or a greetings card from our gifts collection.