The Final Year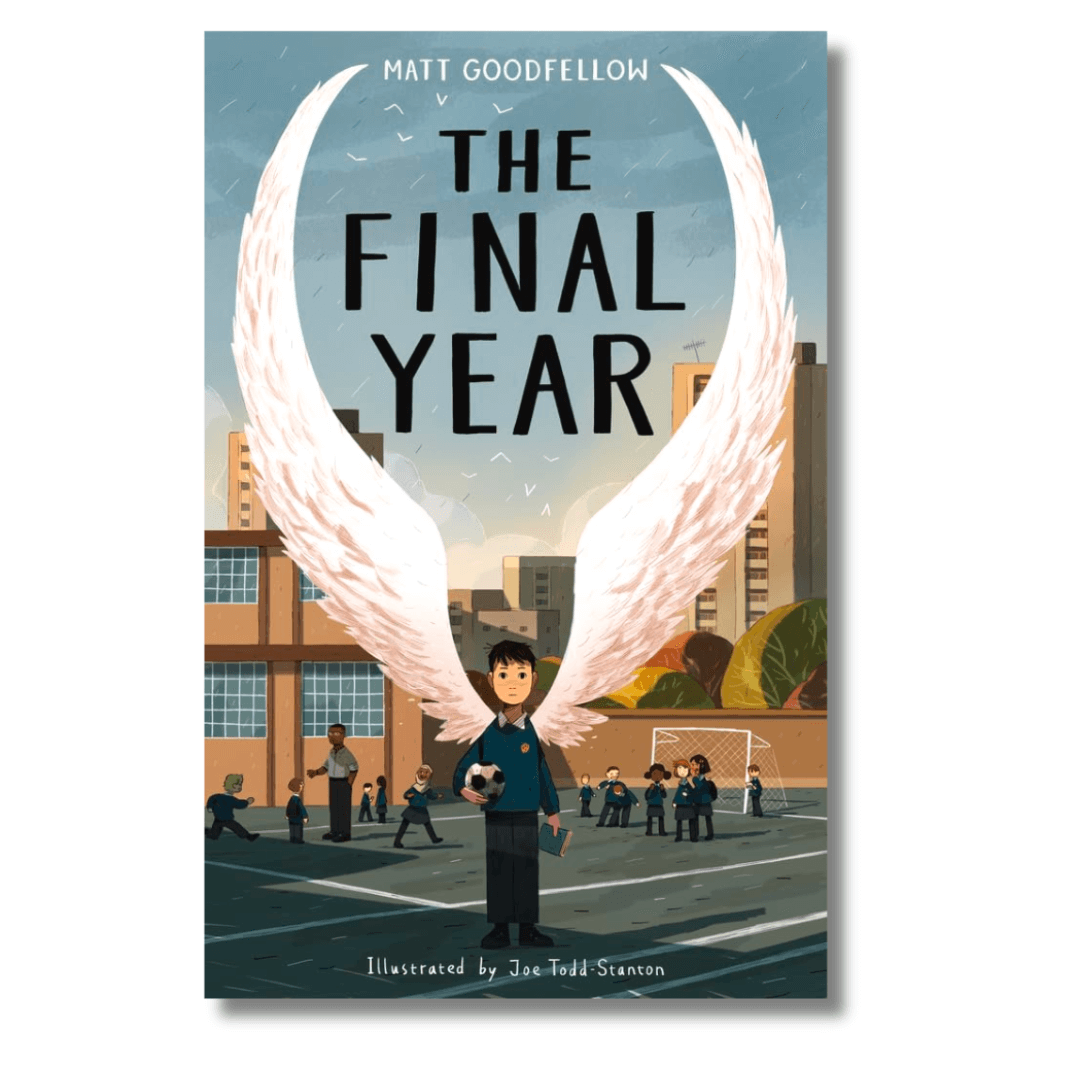 The Final Year
Matt Goodfellow (author), Joe Todd-Stanton (illustrator)
Includes an exclusive signed bookplate
Regular price
$1153
$11.53
UK shipping from £2.99 (Free on bookshop orders over £25)
A powerful and lyrical story about finding your place in the world for 8+
Middle grade readers will find much to relate to in this moving story.
"

This novel in verse follows 10-year-old Nate as he transitions to high school - a challenging experience that so many young readers will relate to. It's sensitively told, packed with empathy and beautifully illustrated throughout.

"



Life can be tough in your last year of primary school. Tests to take, preparing for the change to high school. Nate is ready for it all, knowing his best friend PS is at his side - they've been inseparable since Nursery.

But when they are put in two different classes and PS finds a new friend in Turner, the school bully, Nate's world turns upside-down. As he struggles to make sense of this and forge new friendships, he's dealt another blow when his youngest brother, Dylan is rushed into hospital.

His new teacher, Mr Joshua, sees a spark inside of Nate that's lit by his love of reading and writing and shows him how to use this to process what's going on. But with so much working against him, and anger rising inside him, will this be enough?

Former primary school teacher Matt Goodfellow is now a full-time poet who visits schools across the country to give high-energy performances and workshops.

Number of pages: 288
Reading age guide: 8 to 12 years
Publication date: 7th September 2023
Publisher: Otter-Barry Books
ISBN: 9781915659040
Format: Paperback
We dispatch orders Monday - Friday.
Standard UK Royal Mail delivery £2.99 (free on bookshop orders over £25)
UK Express delivery also available from £5.50
International shipping available to select destinations (calculated at checkout according to weight)
We don't include any paperwork in our parcels so you can send our book gifts directly to the recipient with confidence.

We'll happily add a handwritten note to your order. Simply leave your message in the box on the cart page.

You may also like to consider adding gift wrapping or a greetings card from our gifts collection.