The Beasts of Knobbly Bottom: Attack of the Vampire Sheep!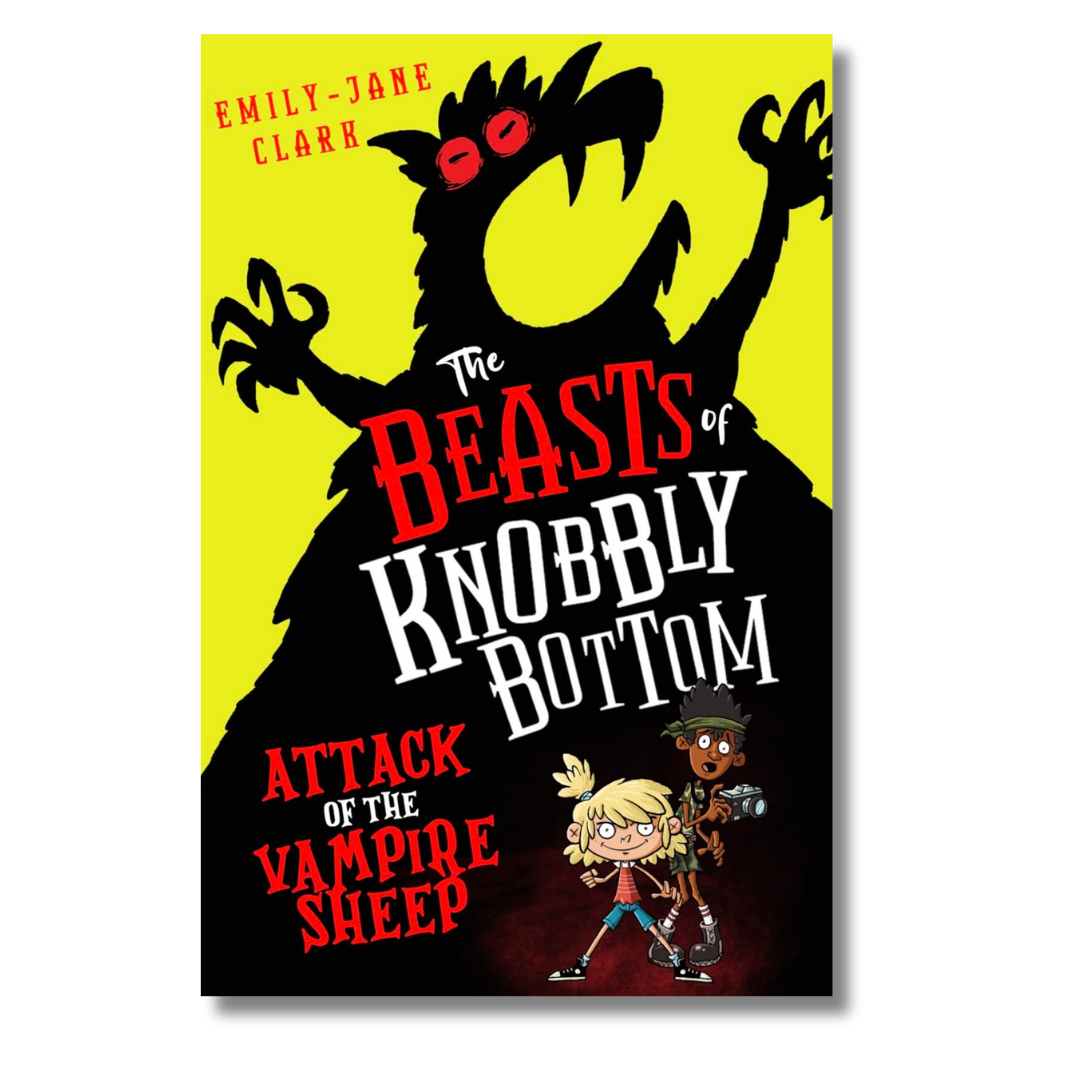 The Beasts of Knobbly Bottom: Attack of the Vampire Sheep!
Emily-Jane Clark (author), Jeff Crowther (illustrator)
Regular price
$1025
$10.25
UK shipping from £2.99 (Free on bookshop orders over £25)
A laugh-out-loud, highly illustrated funny book for readers aged 8+
Young readers will be delighted by the wacky jokes and puns in this brillant comedy debut
"

There's a new funny author in town and we think she's going to be a hit with young readers! This book is fantastically good fun, packed with excellent characters and brilliantly illustrated throughout - perfect for fans of Pamela Butchart.

"



Maggie McKay is NOT happy that her mum has decided to move from their flat in Leicester to a house in Knobbly Bottom (the most BORING village ever invented). Knobbly Bottom has got NO soft play centres, NO toy shops and NO horse that her mum had (sort of) promised her. There are just fields, church fetes, and a bunch of boring old sheep!

But Maggie soon discovers that Knobbly Bottom is also full of SECRETS. The sheep are growing FANGS, their eyes are turning RED, and they're planning to take over the world...

When Mum thinks she's just making up another silly story, it's up to Maggie, her little sister Lily and their new friend Fred - with the help of a strange old lady called Nan Helsing and some stinky garlic bread - to save Knobbly Bottom from the ATTACK OF THE VAMPIRE SHEEP!

Emily-Jane Clark is a comedy writer for TV shows including The Mash Report, The Jonathan Ross Show and Mock the Week. The Beasts of Knobbly Bottom: Attack of the Vampire Sheep! is her debut book for children.

Number of pages: 240
Reading age guide: 8 to 12 years
Publication date: 6th July 2023
Publisher: Scholastic
ISBN: 9780702325106
Format: Paperback
We dispatch orders Monday - Friday.
Standard UK Royal Mail delivery £2.99 (free on bookshop orders over £25)
UK Express delivery also available from £5.50
International shipping available to select destinations (calculated at checkout according to weight)
We don't include any paperwork in our parcels so you can send our book gifts directly to the recipient with confidence.

We'll happily add a handwritten note to your order. Simply leave your message in the box on the cart page.

You may also like to consider adding gift wrapping or a greetings card from our gifts collection.