Sheep School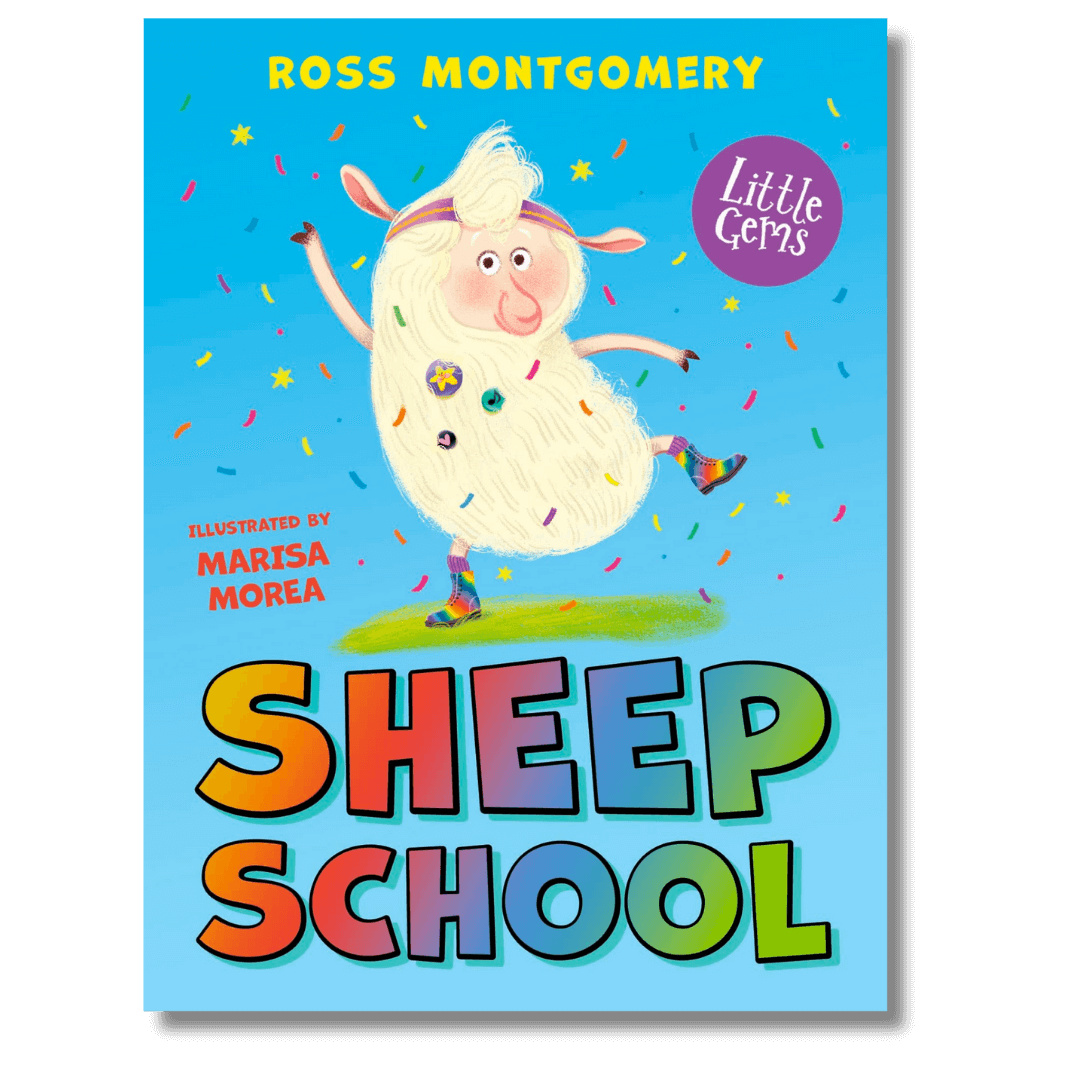 Sheep School
Ross Montgomery (author), Marisa Morea (illustrator)
UK shipping from £2.99 (Free on bookshop orders over £25)
A delightful and highly illustrated story for 5+
Young readers will laugh out loud at this hilarious early chapter book by bestselling author Ross Montgomery.
"

We love everything Ross Montgomery writes and this hilarious gem is a corker! It's absolutely bursting with humour and beautiful colour illustrations - perfect for newly independent readers.

"



A thwarted thespian must use his talents to save his flock from a woolly situation in this hilarious gem from bestselling children's author Ross Montgomery.

William the lamb just can't stand still. His feet are always tapping, ready to dance, and he loves nothing more than bursting into song. But his talents aren't always appreciated at Sheep School. Cast out of the flock, he wanders miserably away only to witness the rest of the sheep being captured by the Big Bad Wolf. Can William find a way to put his artistic skills to use to save the day?

Ross Montgomery is the award-winning children's author of bestselling middle grade fiction and picture books, including the Costa Children's Book Award shortlisted The Midnight Guardians, The Chime Seekers, and Ten Delicious Teachers.

Number of pages: 88
Reading age guide: 5 to 8 years
Publication date: 2nd March 2023
Publisher: Barrington Stoke
ISBN: 9781800901933
Format: Paperback
We dispatch orders Monday - Friday.
Standard UK Royal Mail delivery £2.99 (free on bookshop orders over £25)
UK Express delivery also available from £5.50
International shipping available to select destinations (calculated at checkout according to weight)
We don't include any paperwork in our parcels so you can send our book gifts directly to the recipient with confidence.

We'll happily add a handwritten note to your order. Simply leave your message in the box on the cart page.

You may also like to consider adding gift wrapping or a greetings card from our gifts collection.