The Vanishing Trick Past Pack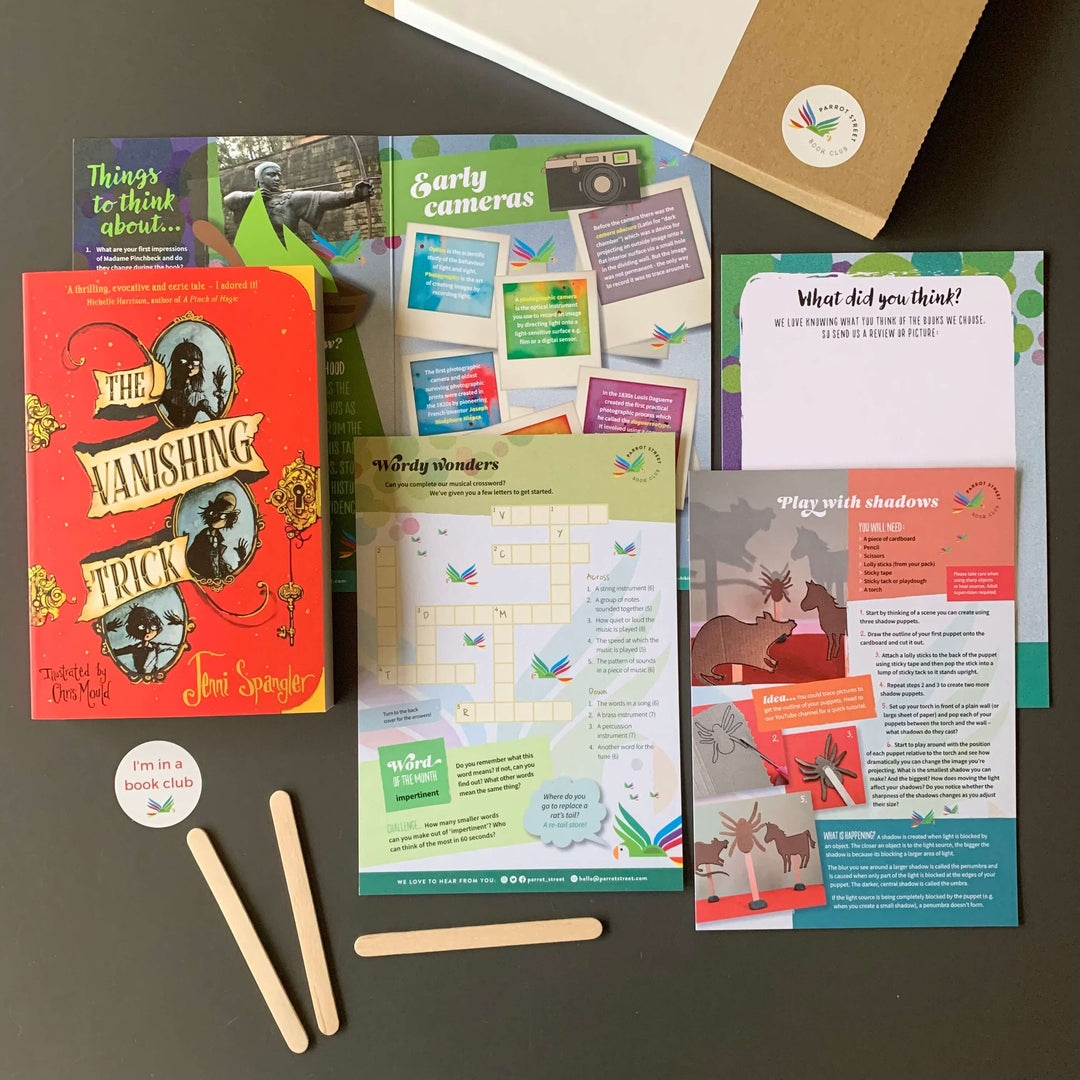 The Vanishing Trick Past Pack
Jenni Spangler (author), Chris Mould (illustrator)
Regular price
$1408
$14.08
UK shipping from £2.99 (Free on bookshop orders over £25)
Magical, spooky, historical fiction for kids aged 8+
This book gave us goose bumps! Leander is an orphan, making his way in the world on just his wits. So when he meets Madame Pinchbeck, a mysterious woman who promises to give him a job and a home in return for his mother's precious locket, he leaps at the chance. But Pinchbeck's bargain isn't a fair one. And Leander isn't the only child she has captured. Along with his new friends, Charlotte and Felix, Leander finds himself in a race against time to break Pinchbeck's spell.
With this activity pack you will:
Play with shadows
Make a traditional ginger cake
Design a locket
Plus, lots more!


Activity packs are a handy A5 size and printed on uncoated paper which is fully recyclable.
We dispatch orders Monday - Friday.
Standard UK Royal Mail delivery £2.99 (free on bookshop orders over £25)
UK Express delivery also available from £5.50
International shipping available to select destinations (calculated at checkout according to weight)
Our packs are wrapped in a simple paper sleeve and sent out in a cardboard book wrap – we would be so grateful if you could recycle both.
We don't include any paperwork in our parcels so you can send our book gifts directly to the recipient with confidence.

We'll happily add a handwritten note to your order. Simply leave your message in the box on the cart page.

When in stock this pack is also available as part of a gift set:
You may also like to browse our greeting cards & gift wrap
We are a monthly book subscription by post for children aged 5 to 14, focused on helping families discover new and different chapter books.

This title was sent to subscribers in the Cockatoo reading group, aged roughly 8 to 12.