The Boy Who Saved a Bear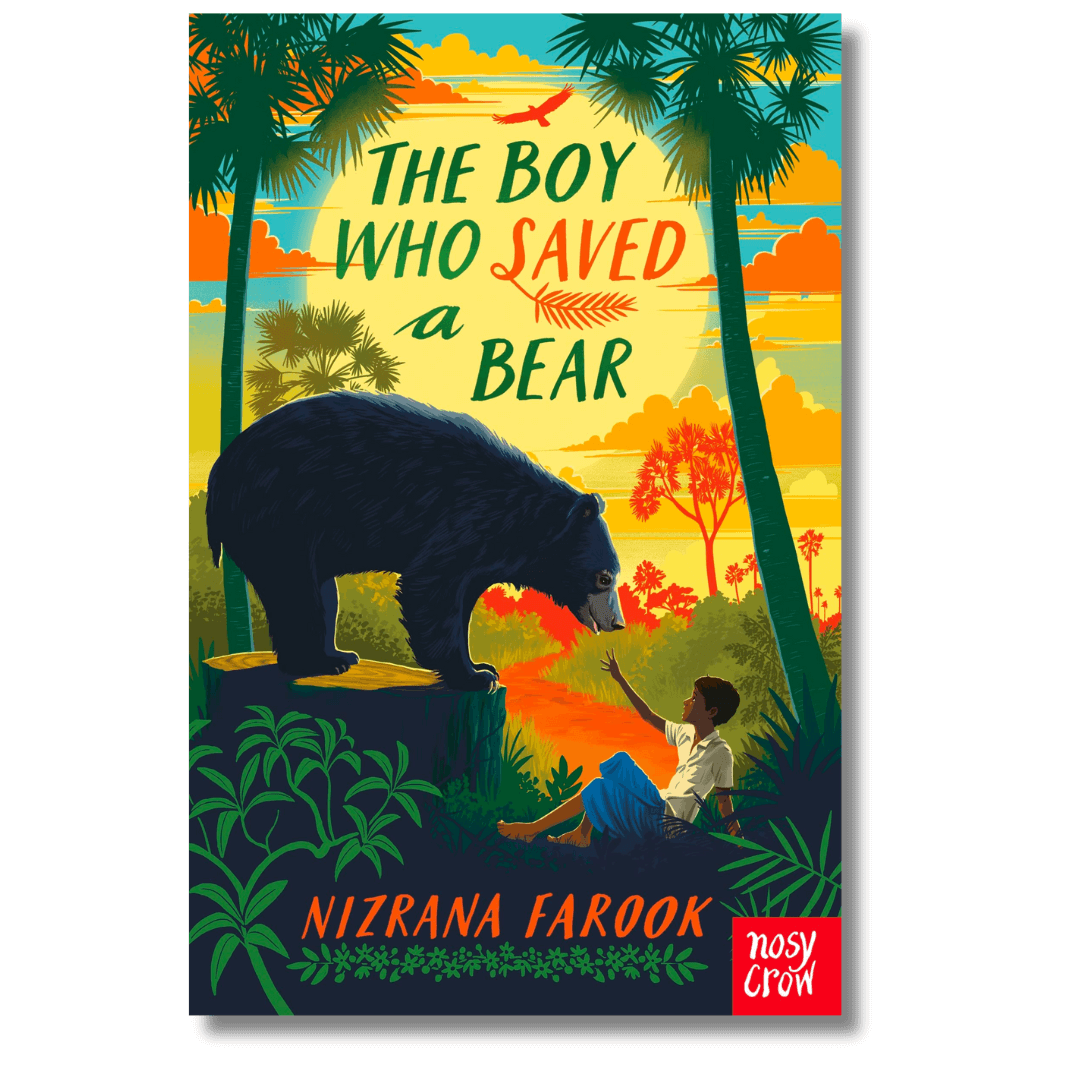 The Boy Who Saved a Bear
Nirana Farook
Regular price
$1023
$10.23
UK shipping from £2.99 (Free on bookshop orders over £25)
A thrilling adventure set in Sri Lanka for readers aged 8+
Young animal lovers will be gripped by this story packed with peril, thieves and a terrifying bear!
"

Nizrana Farook's previous three books have been huge hits with the Parrot Street crew. The Sri Lankan setting is so vividly depicted and her characters are always beautifully drawn and empathetic.

"



Nuwan works at the library, delivering books. One day, he accidentally takes away a very valuable key that's been hidden inside one of the books, and in the process thwarts the plans of some very dangerous thieves. On the run, he hides in a cave, only to discover in the middle of the night that he is sharing it with a big, hairy, terrifying bear! After some hair-raising moments, he and the bear reach an understanding and they travel on together, evading the bad guys and hoping the key will unlock the answers to the mystery so that they can stop running and return home...

Nizrana Farook was born and raised in Colombo, Sri Lanka, and the beautiful landscapes of her home country find their way into the stories she writes. She has a master's degree in writing for young people, and lives with her family in Hertfordshire.

Number of pages: 272
Reading age guide: 8 to 12 years
Publication date: 6th April 2023
Publisher: Nosy Crow
ISBN: 9781839943928
Format: Paperback
We dispatch orders Monday - Friday.
Standard UK Royal Mail delivery £2.99 (free on bookshop orders over £25)
UK Express delivery also available from £5.50
International shipping available to select destinations (calculated at checkout according to weight)
We don't include any paperwork in our parcels so you can send our book gifts directly to the recipient with confidence.

We'll happily add a handwritten note to your order. Simply leave your message in the box on the cart page.

You may also like to consider adding gift wrapping or a greetings card from our gifts collection.