Me and the Robbersons Past Pack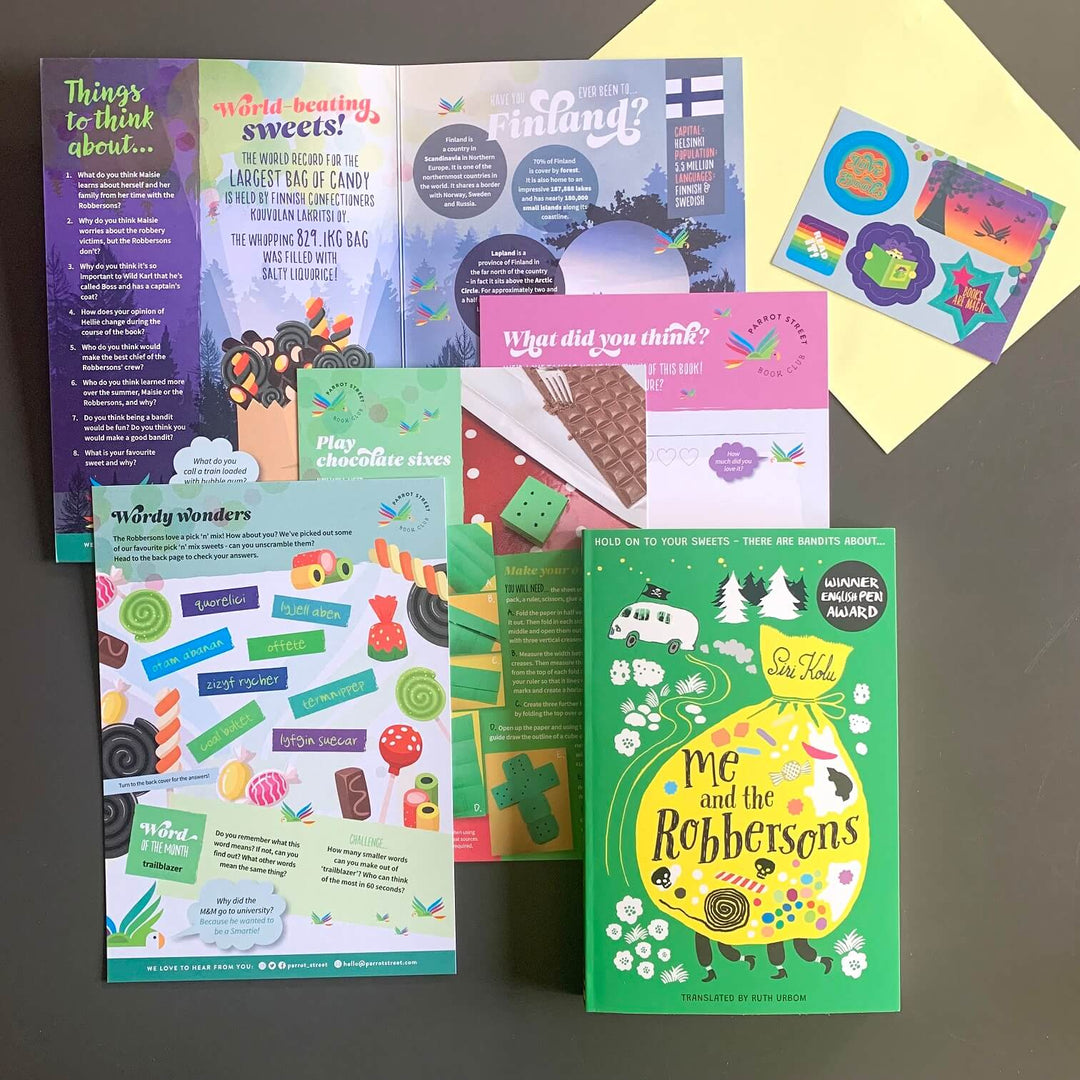 Me and the Robbersons Past Pack
Siri Kolu
Regular price
$1408
$14.08
UK shipping from £2.99 (Free on bookshop orders over £25)
A madcap road trip adventure for kids aged 8+
This book is quirky and fun! Maisie is convinced her summer holiday is going to be as boring as ever - until she's snatched by the Robbersons, a bunch of bandits with an insatiable appetite for sweets! Soon Maisie realizes that life on the open road with the Robbersons is just the adventure she has always longed for. They've even started to see her as one of the gang! So when she discovers that the police and her parents are hot on their trail, Maisie decides she isn't quite ready to be rescued...
With this activity pack you will:

Make Finnish crispbreads

Play chocolate sixes

Explore Finland
Plus, lots more!
Activity packs are a handy A5 size and printed on uncoated paper which is fully recyclable.
We dispatch orders Monday - Friday.
Standard UK Royal Mail delivery £2.99 (free on bookshop orders over £25)
UK Express delivery also available from £5.50
International shipping available to select destinations (calculated at checkout according to weight)
Our packs are wrapped in a simple paper sleeve and sent out in a cardboard book wrap – we would be so grateful if you could recycle both.
We don't include any paperwork in our parcels so you can send our book gifts directly to the recipient with confidence.

We'll happily add a handwritten note to your order. Simply leave your message in the box on the cart page.

When in stock this pack is also available as part of a gift set:
You may also like to browse our greeting cards & gift wrap
We are a monthly book subscription by post for children aged 5 to 14, focused on helping families discover new and different chapter books.

This title was sent to subscribers in the Cockatoo reading group, aged roughly 8 to 12.