Izzy the Inventor and the Curse of Doom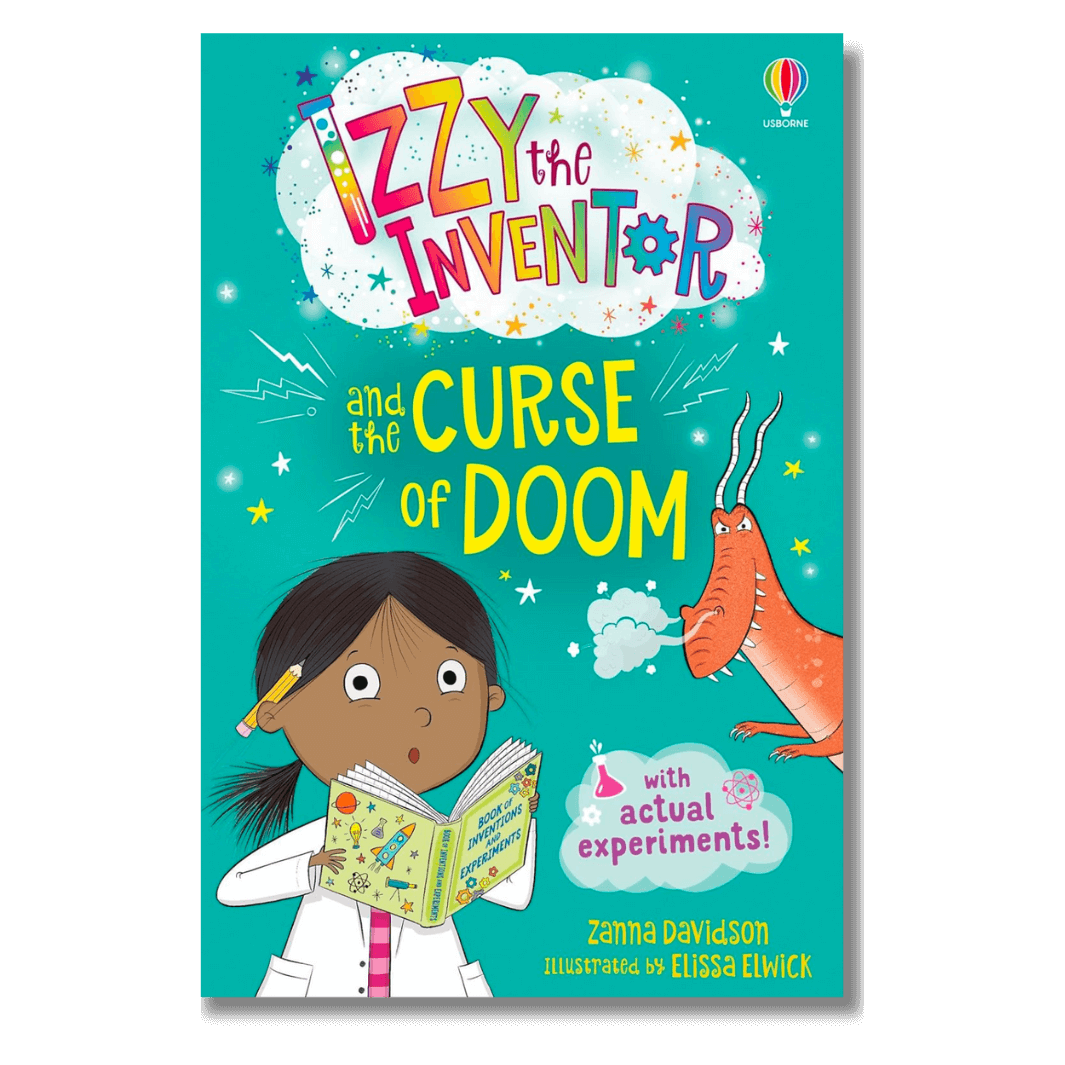 Izzy the Inventor and the Curse of Doom
Zanna Davidson (author), Elissa Elwick (illustrator)
Includes exclusive signed book plate
UK shipping from £2.99 (Free on bookshop orders over £25)
A STEM-packed adventure story for readers aged 5+
Younger readers will be inspired by Izzy the Inventor in this magical book!
"

Izzy the Inventor and the Unexpected Unicorn is one of our bookshop's bestselling titles. This second Izzy story brings more magic, science, unicorns and fun, not to mention brilliant illustrations and epic experiments to try at home - what more could you want?

"



Izzy the Inventor is back in Fairytale Land and this time she must rescue the prince in Sleeping Beauty from a wicked fairy's curse. If she fails, he'll vanish! With the help of Henry the unicorn, Izzy needs to work out how to make snow in summer, an exploding volcano and a contraption to help Henry fly. Can Izzy's science skills outwit the wicked fairy before it's too late?

Zanna Davidson is a writer of children's fiction and non-fiction. She is also a mum of two boys.


Number of pages: 128
Reading age guide: 5 to 8 years
Publication date: 17th August 2023
Publisher: Usborne
ISBN: 9781474999786
Format: Paperback
We dispatch orders Monday - Friday.
Standard UK Royal Mail delivery £2.99 (free on bookshop orders over £25)
UK Express delivery also available from £5.50
International shipping available to select destinations (calculated at checkout according to weight)
We don't include any paperwork in our parcels so you can send our book gifts directly to the recipient with confidence.

We'll happily add a handwritten note to your order. Simply leave your message in the box on the cart page.

You may also like to consider adding gift wrapping or a greetings card from our gifts collection.