Lenny Lemmon and the Trail of Crumbs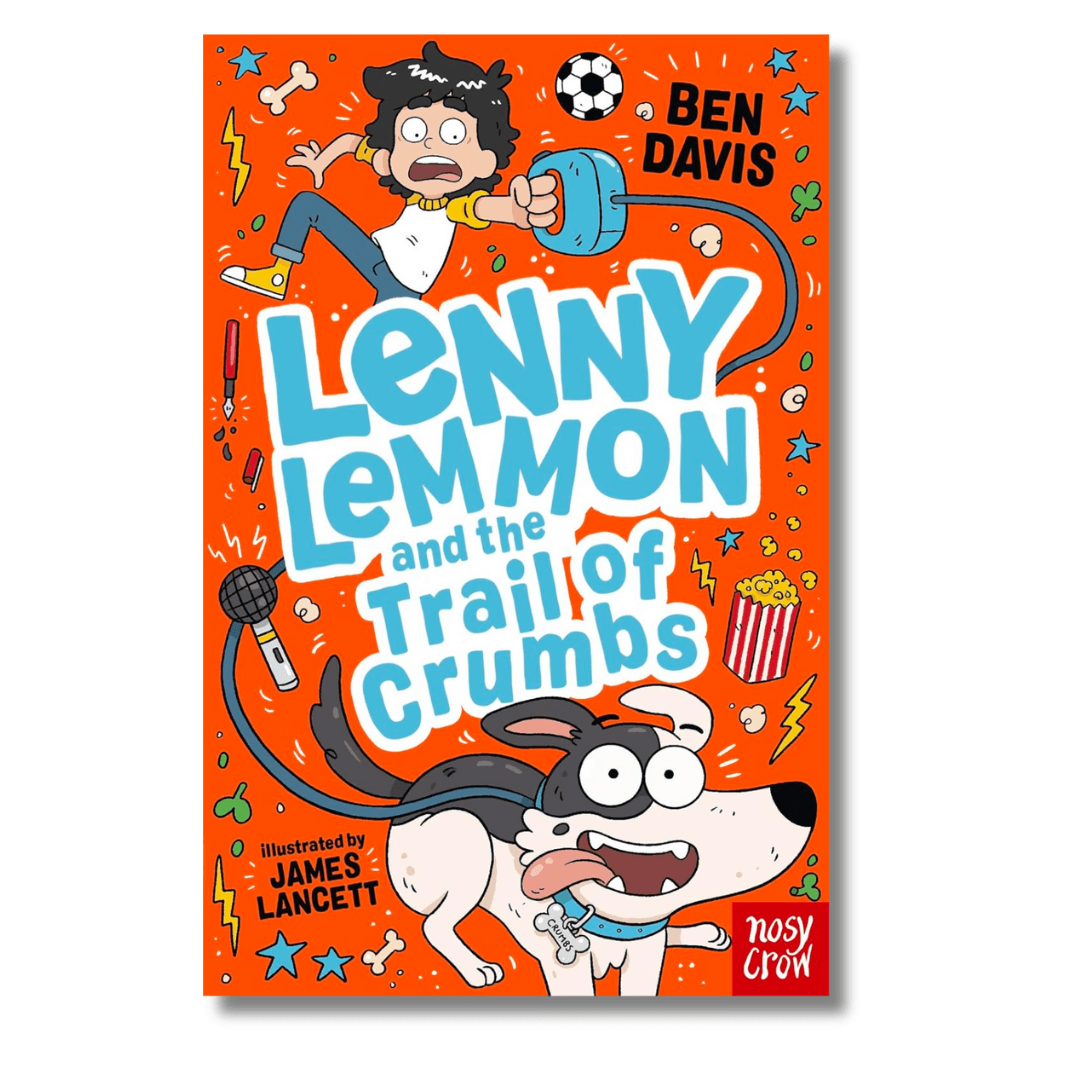 Lenny Lemmon and the Trail of Crumbs
Ben Davis (author), James Lancett (illustrator)
UK shipping from £2.99 (Free on bookshop orders over £25)
A hilarious school-based comedy for younger readers aged 5+
Newly independent readers will laugh-out-loud at this brilliantly funny book packed with chaos and mayhem!
"

The first volume in Ben Davis's Lenny Lemmon series was a huge hit with our Parakeet subscribers earlier this year and we have been eagerly awaiting the second instalment in the series. Lenny Lemmon and the Trail of Crumbs promises the same slapstick humour, relatable characters and brilliant illustrations. Perfect for gans of Wimpy Kid or Pamela Butchart.

"



When an important visitor turns up at school one day, Lenny and his friends are surprised to find themselves sent to the back field to count the footballs and tidy up the bibs. The school dog, Crumbs, has been sent there too. He's quite a lively dog and prone to over-enthusiasm. Suddenly they realise it's all a ruse to keep them away from the guest! Furious, and not a little hurt, our heroes rush into school, demanding answers and an apology. The subsequent encounter (chase) with the important visitor nearly brings down the school. But, of course, Lenny and friends, with the help of the enthusiastic Crumbs, save the day and show everyone that Fleurwood Academy is the place to be!

Ben Davis is an award-winning children's author. He lives in Tamworth with his ever-patient family and in his spare time enjoys rock climbing, white-water rafting and pretending to have adventurous hobbies.

Number of pages: 160
Reading age guide: 5 to 8 years
Publication date: 12th October 2023
Publisher: Nosy Crow
ISBN: 9781839949364
Format: Paperback
We dispatch orders Monday - Friday.
Standard UK Royal Mail delivery £2.99 (free on bookshop orders over £25)
UK Express delivery also available from £5.50
International shipping available to select destinations (calculated at checkout according to weight)
We don't include any paperwork in our parcels so you can send our book gifts directly to the recipient with confidence.

We'll happily add a handwritten note to your order. Simply leave your message in the box on the cart page.

You may also like to consider adding gift wrapping or a greetings card from our gifts collection.