Call of the Titanic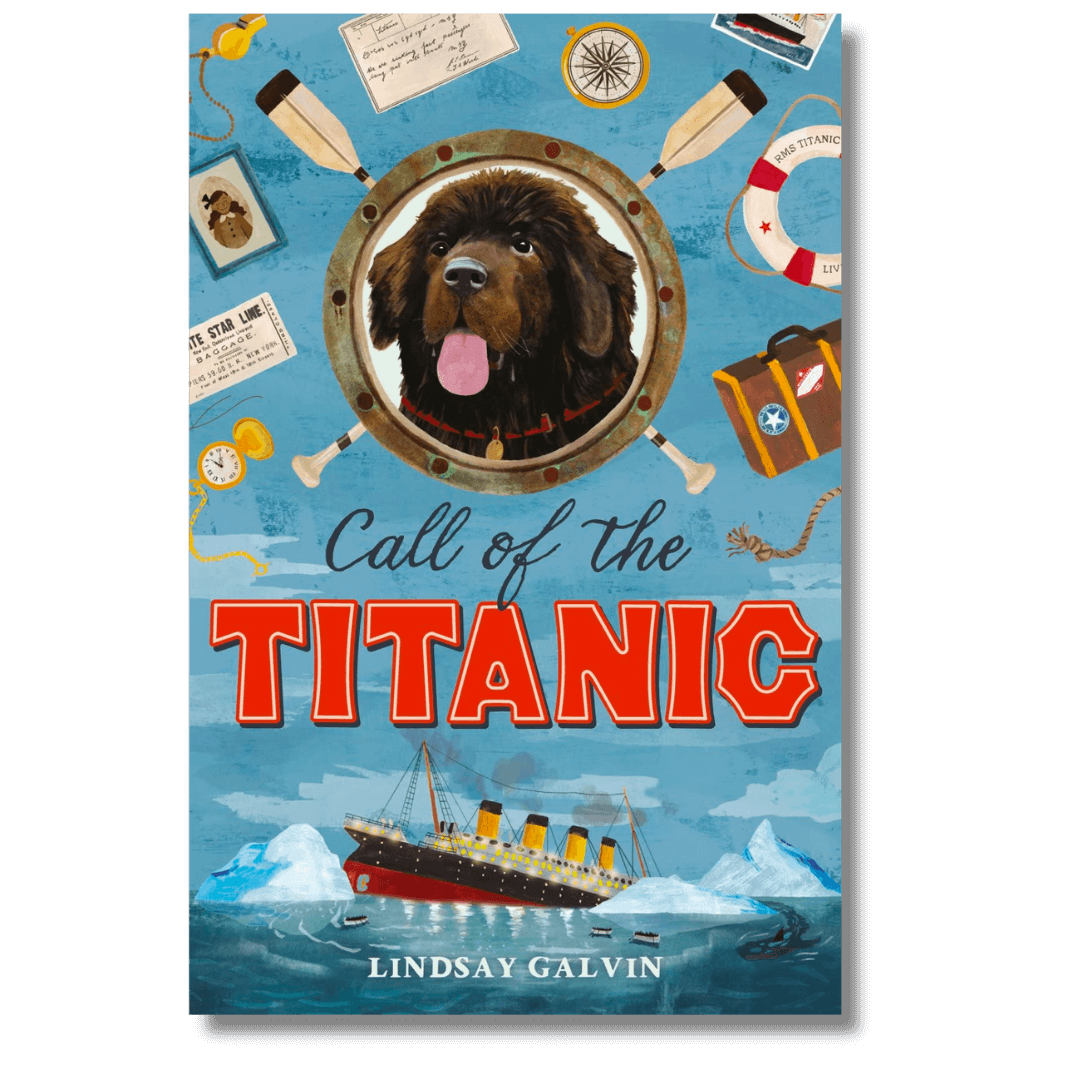 Call of the Titanic
Lindsay Galvin
Regular price
$1025
$10.25
UK shipping from £2.99 (Free on bookshop orders over £25)
An action-packed historical adventure for 8+
Set sail on the Titanic with this brilliant book by Darwin's Dragons author Lindsay Galvin.
"

Lindsay Galvin is the new queen of historical fiction for kids. We adore her books, as do the Parrot Street support crew, and this one has all the makings of a modern classic.

"



Young cabin steward, Sid, is proud to be working on the Titanic, the greatest ship ever built.

Clara dreams of adventure too, but she's a stowaway in the hold of a much smaller boat, Carpathia. Here she meets the biggest, best dog she's ever known: Rigel, who is on his way to be reunited with his owner. None of them could have imagined how they would need each other one ice-cold terrible night. Or that an even more extraordinary creature might also answer their call…

Lindsay Galvin is the author of Darwin's Dragons and My Friend the Octopus. She was raised in a house of stories, music, and love of the sea and now lives in Sussex with her husband and two sons.

Number of pages: 320
Reading age guide: 8 to 12 years
Publication date: 8th June 2023
Publisher: Chicken House
ISBN: 9781913696696
Format: Paperback
We dispatch orders Monday - Friday.
Standard UK Royal Mail delivery £2.99 (free on bookshop orders over £25)
UK Express delivery also available from £5.50
International shipping available to select destinations (calculated at checkout according to weight)
We don't include any paperwork in our parcels so you can send our book gifts directly to the recipient with confidence.

We'll happily add a handwritten note to your order. Simply leave your message in the box on the cart page.

You may also like to consider adding gift wrapping or a greetings card from our gifts collection.