An Alien in the Jam Factory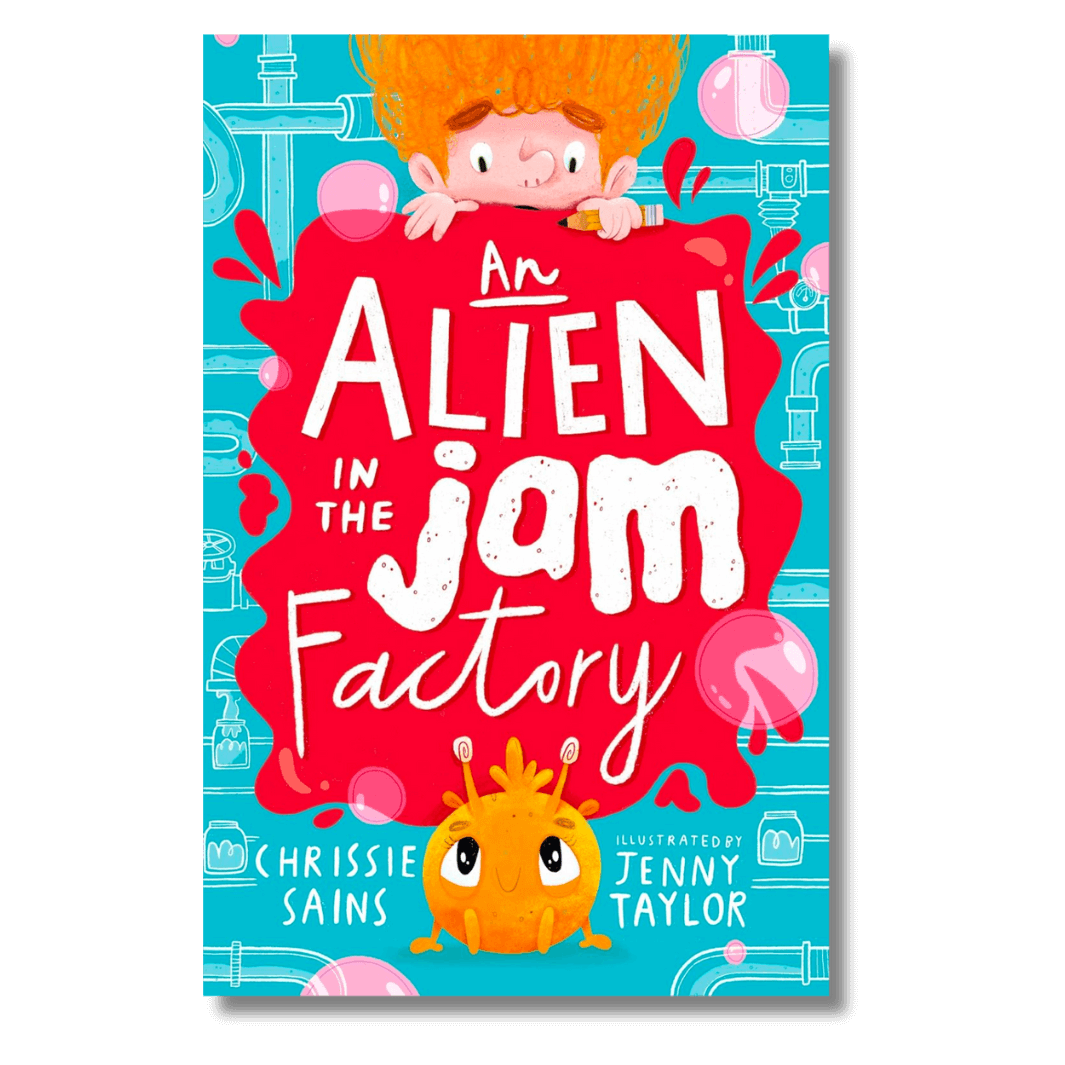 An Alien in the Jam Factory
Chrissie Sains (author), Jenny Taylor (illustrator)
UK shipping from £2.99 (Free on bookshop orders over £25)
A hilarious and inclusive adventure for readers aged 5+
Younger readers will be inspired by young inventor Scooter and his alien buddy Fizzbee!
"

This book has it all - aliens, jam, doughnuts, snails, one dastardly and very dodgy villain, and one brilliant kid fizzing with ideas that will save the day! Scooter and Fizzbee team up to save Scooter's book of inventions from Daffy Dodgy and her guinea pig sidekick in this laugh-out-loud adventure, brilliantly illustrated by Jenny Taylor.

"



Scooter McLay's cerebral palsy affects how quickly he can move his body, but his hyper-creative brain is a constant fizz of brilliant ideas. He spends every day inventing top secret recipes and machines for his family's jam factory. There's just one thing missing ... a pet, to share it all with. Or better still, a friend. When a tiny alien named Fizzbee crashes through the factory window, she might just be the answer. Now it's all hands on deck, as they team up to save the factory from dastardly neighbour Daffy Dodgy.

Chrissie Sains grew up in Billericay, Essex, where she spent her childhood seeking adventure and finding trouble. Chrissie has a background in marketing and events but now writes full time.


Number of pages: 192
Reading age guide: 5 to 8 years
Publication date: 1st April 2021
Publisher: Walker Books
ISBN: 9781406396126
Format: Paperback
We dispatch orders Monday - Friday.
Standard UK Royal Mail delivery £2.99 (free on bookshop orders over £25)
UK Express delivery also available from £5.50
International shipping available to select destinations (calculated at checkout according to weight)
We don't include any paperwork in our parcels so you can send our book gifts directly to the recipient with confidence.

We'll happily add a handwritten note to your order. Simply leave your message in the box on the cart page.

You may also like to consider adding gift wrapping or a greetings card from our gifts collection.