Bob vs the Selfie Zombies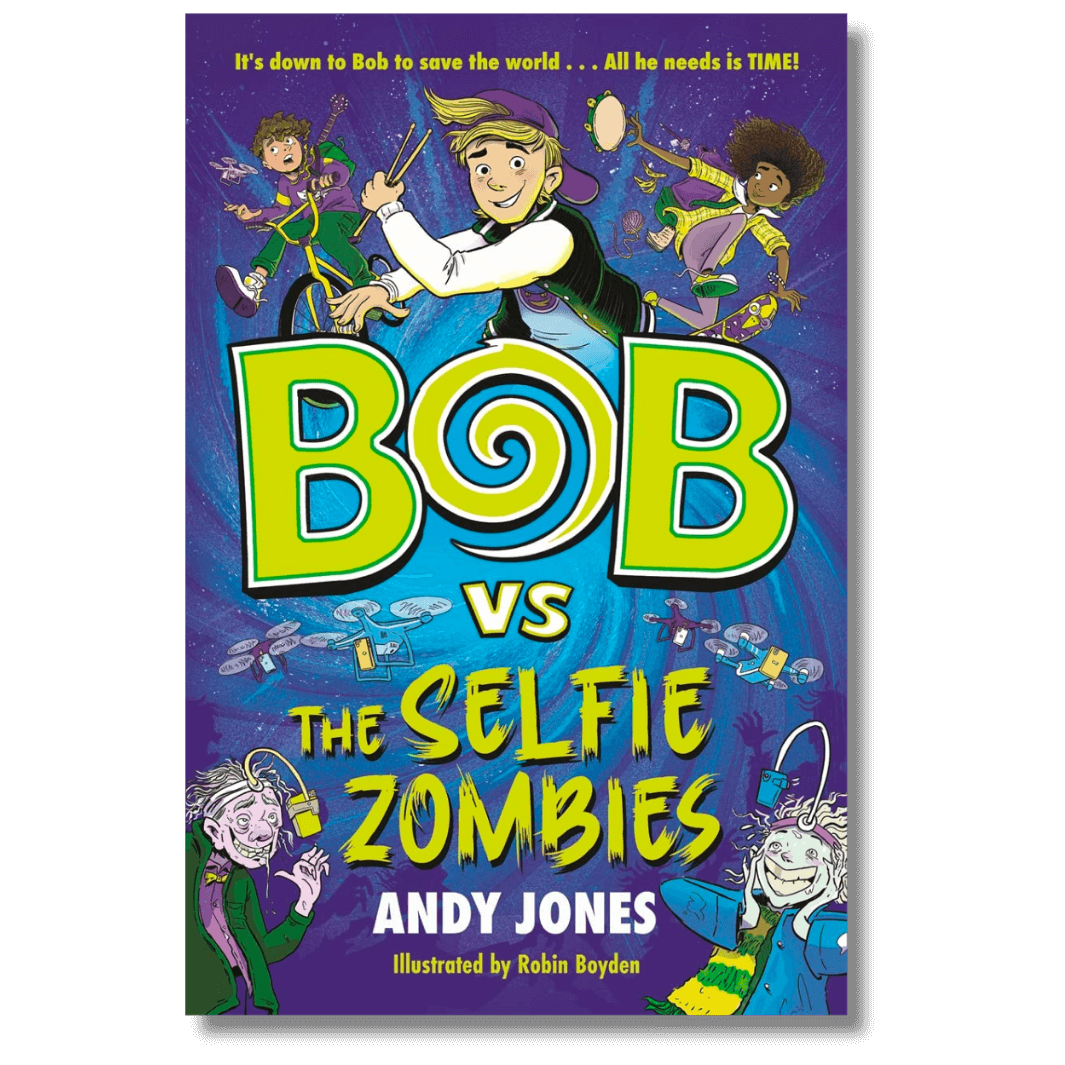 Bob vs the Selfie Zombies
Andy Jones (author), Robin Boyden (illustrator)
Regular price
$1036
$10.36
UK shipping from £2.99 (Free on bookshop orders over £25)
A hilarious sci-fi adventure for 8+
Travel through space and time with this wacky sci-fi comedy.
"

This laugh-out-loud time travelling adventure is the first in a new series and perfect for fans of David Solomons, Maz Evans and Jo Simmons - it's also a great choice for reluctant readers.

"



When Bob accidentally time travels and comes face to face with his future self in the middle of a disastrous alternative reality, he knows has to do . . . something. An evil genius has created a smile-operated camera that turns people into zombies!

Now it's up to Bob to fix the present, to change the future, and save the whole world! If only he could figure out how. . .

Andy Jones began his career as an author writing novels for adults. He lives on the outskirts of London with his wife, daughters and an assortment of other creatures.

Number of pages: 320
Reading age guide: 8 to 12 years
Publication date: 2nd February 2023
Publisher: Piccadilly Press
ISBN: 9781800783485
Format: Paperback
We dispatch orders Monday - Friday.
Standard UK Royal Mail delivery £2.99 (free on bookshop orders over £25)
UK Express delivery also available from £5.50
International shipping available to select destinations (calculated at checkout according to weight)
We don't include any paperwork in our parcels so you can send our book gifts directly to the recipient with confidence.

We'll happily add a handwritten note to your order. Simply leave your message in the box on the cart page.

You may also like to consider adding gift wrapping or a greetings card from our gifts collection.