Big Sky Mountain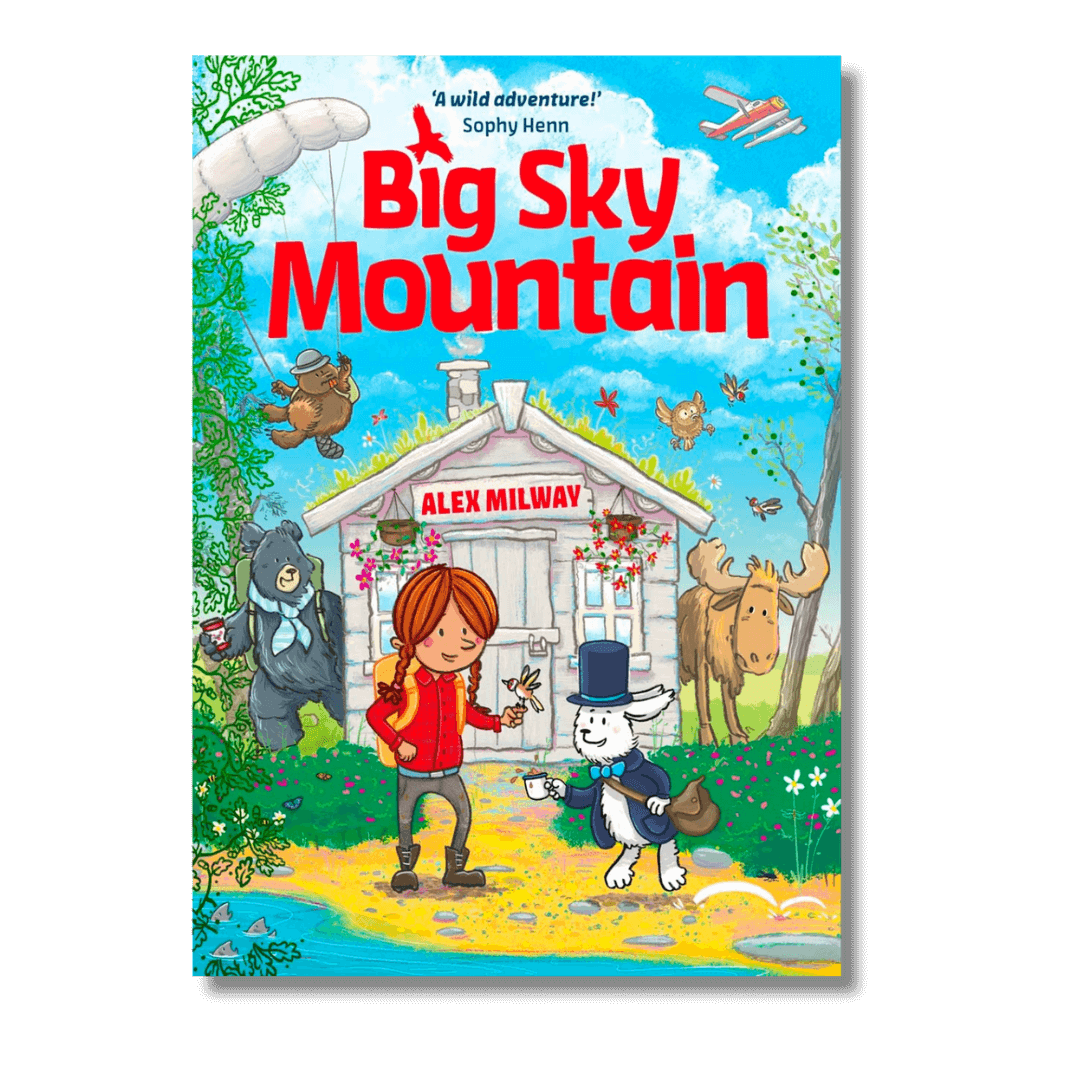 Big Sky Mountain
Alex Milway
UK shipping from £2.99 (Free on bookshop orders over £25)
A heartwarming wild adventure for readers aged 5+
Welcome to Big Sky Mountain: a home for everyone!
"

Alex Milway is one of our favourite author-illustrators and this beautifully illustrated chapter book was a big hit with our Parakeet subscribers. Big Sky Mountain is home to some wonderful animal friends and some exciting surprises too. This is a fun and heart-warming adventure story with a stunning setting and an important message, ideal for younger and newly independent readers.

"



Rosa has come from the city to live with Grandma Nan in the wilds of Big Sky Mountain. And what surprises are in store for her! Grandma Nan is not exactly an ordinary grandma, and Big Sky Mountain is like nowhere Rosa has dreamed about before. Grandma Nan lives in an old wooden cabin with Albert the moose and Little Pig the pygmy owl, and spends every day out on adventures. From canoeing down rapids to making friends with the local animals, life never stays still for long on Big Sky Mountain!

Rosa has a lot to learn, and when unexpected visitors to the mountain cause a bit of a ruckus, can she rise to the challenge, and be the mountain girl Grandma Nan needs her to be?

Alex Milway is a full-time children's books author-illustrator and screenwriter. His books include Pigsticks and Harold and the Hotel Flamingo series.

Number of pages: 176
Reading age guide: 5 to 8 years
Publication date: 10th June 2021
Publisher: Piccadilly Press
ISBN: 9781848129726
Format: Paperback
We dispatch orders Monday - Friday.
Standard UK Royal Mail delivery £2.99 (free on bookshop orders over £25)
UK Express delivery also available from £5.50
International shipping available to select destinations (calculated at checkout according to weight)
We don't include any paperwork in our parcels so you can send our book gifts directly to the recipient with confidence.

We'll happily add a handwritten note to your order. Simply leave your message in the box on the cart page.

You may also like to consider adding gift wrapping or a greetings card from our gifts collection.