Secrets of a Rebel Rock Star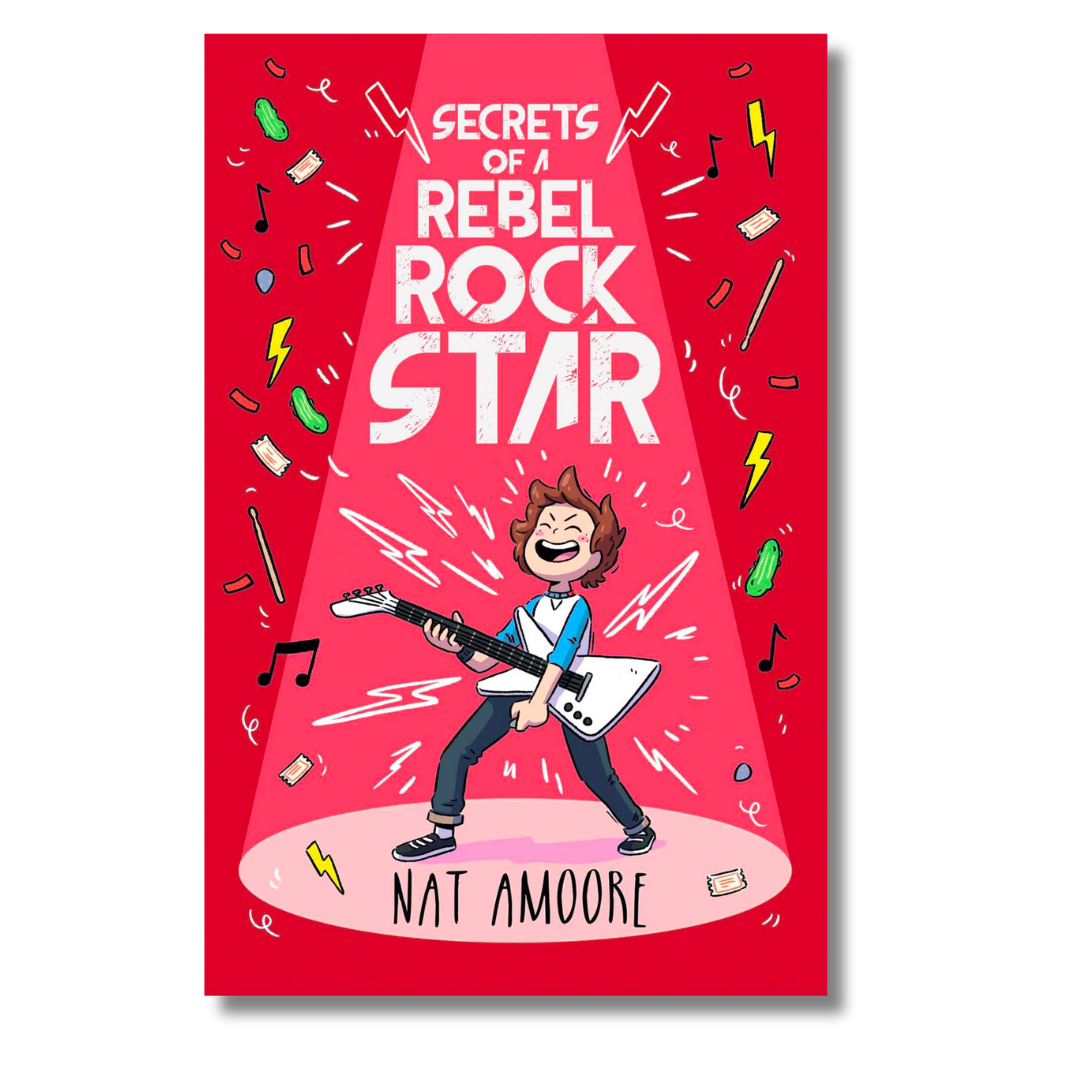 Secrets of a Rebel Rock Star
Nat Amoore
Regular price
$1023
$10.23
UK shipping from £2.99 (Free on bookshop orders over £25)
A laugh-out-loud musical extravaganza for readers aged 8+
A hilarious story for music lovers about true friendship and finding your own beat.
"

We are huge fans of Australian author Nat Amoore's books - she's one of our favourite funny authors and Secrets of a Schoolyard Millionaire was a huge hit with our Cockatoo subscribers last year. Her books are laugh-out-loud funny with hugely relatable characters and packed with empathy. Kids and parents love them!

"



Psst! Do you want to know a secret? Everyone thinks I'm just the guitar player in the school ROCK BAND. But I also have a musical talent that NO ONE (except my new best friend Flynn) knows about.

It's finally time for me to step up and BE BRAVE... Checklist for the craziest year EVER: Join a SECRET society Take on the head teacher (GULP!) Put on the most SPECTACULAR show the school has ever seen!

Nat Amoore is an award-winning writer and podcast host. Her debut Secrets of a Schoolyard Millionaire was a children's book bestseller in Australia and her second book Secrets of an Undercover Activist won the Environment Award for Children's Literature. Nat has travelled the world as a trapeze artist and had a pet kangaroo when she was little.

Number of pages: 352
Reading age guide: 8 to 12 years
Publication date: 15th June 2023
Publisher: Rock the Boat
ISBN: 9780861545711
Format: Paperback
We dispatch orders Monday - Friday.
Standard UK Royal Mail delivery £2.99 (free on bookshop orders over £25)
UK Express delivery also available from £5.50
International shipping available to select destinations (calculated at checkout according to weight)
We don't include any paperwork in our parcels so you can send our book gifts directly to the recipient with confidence.

We'll happily add a handwritten note to your order. Simply leave your message in the box on the cart page.

You may also like to consider adding gift wrapping or a greetings card from our gifts collection.