Sona Sharma: Wish Me Luck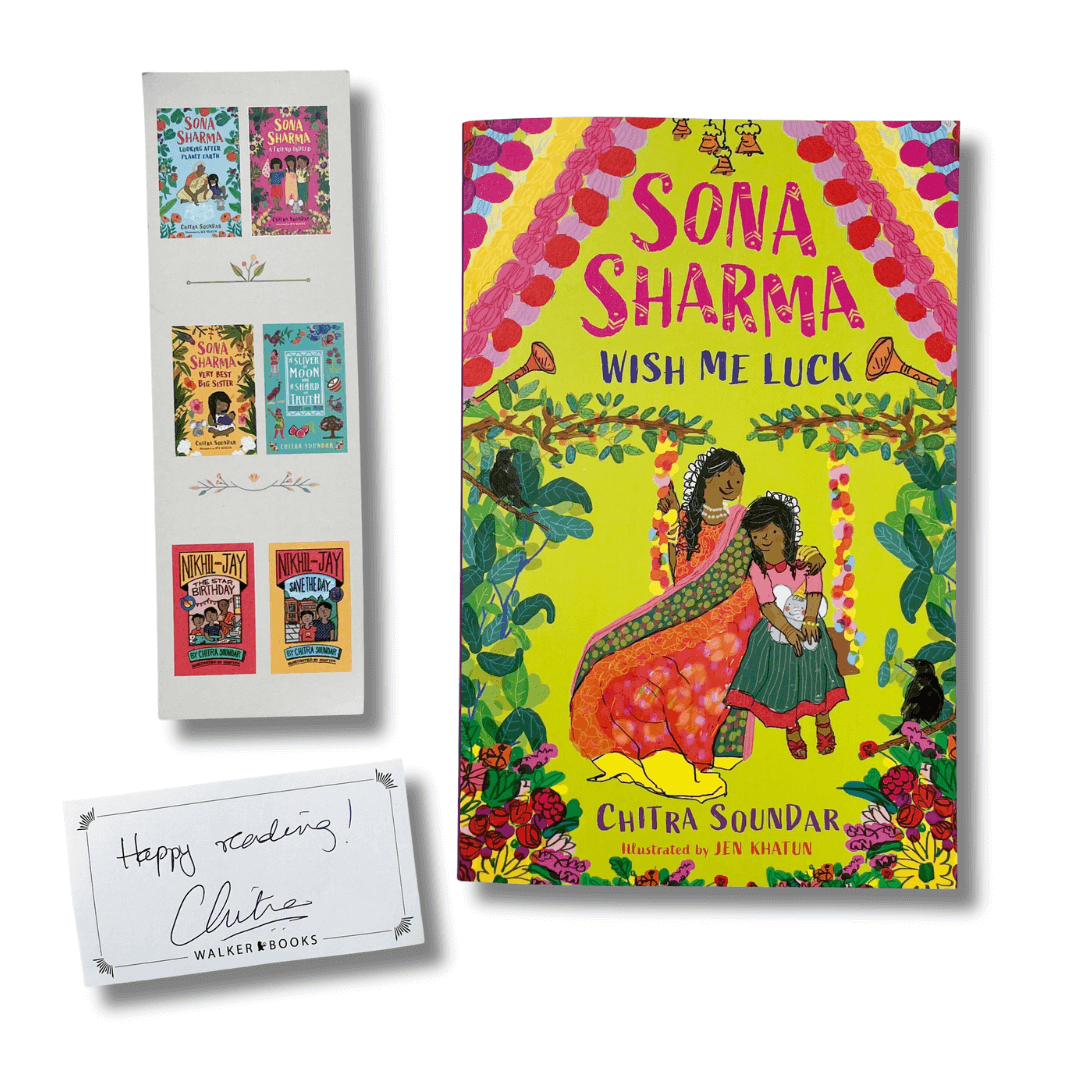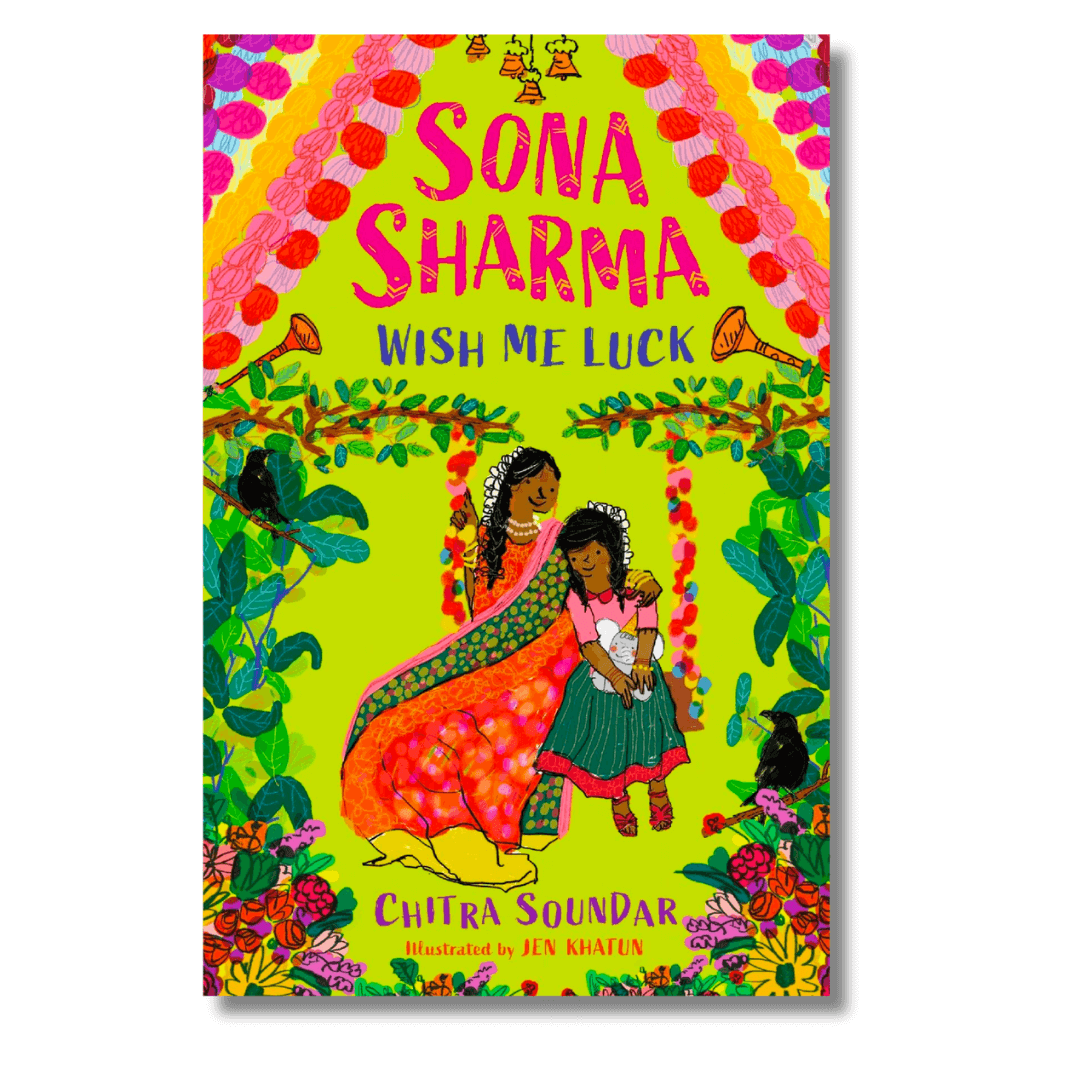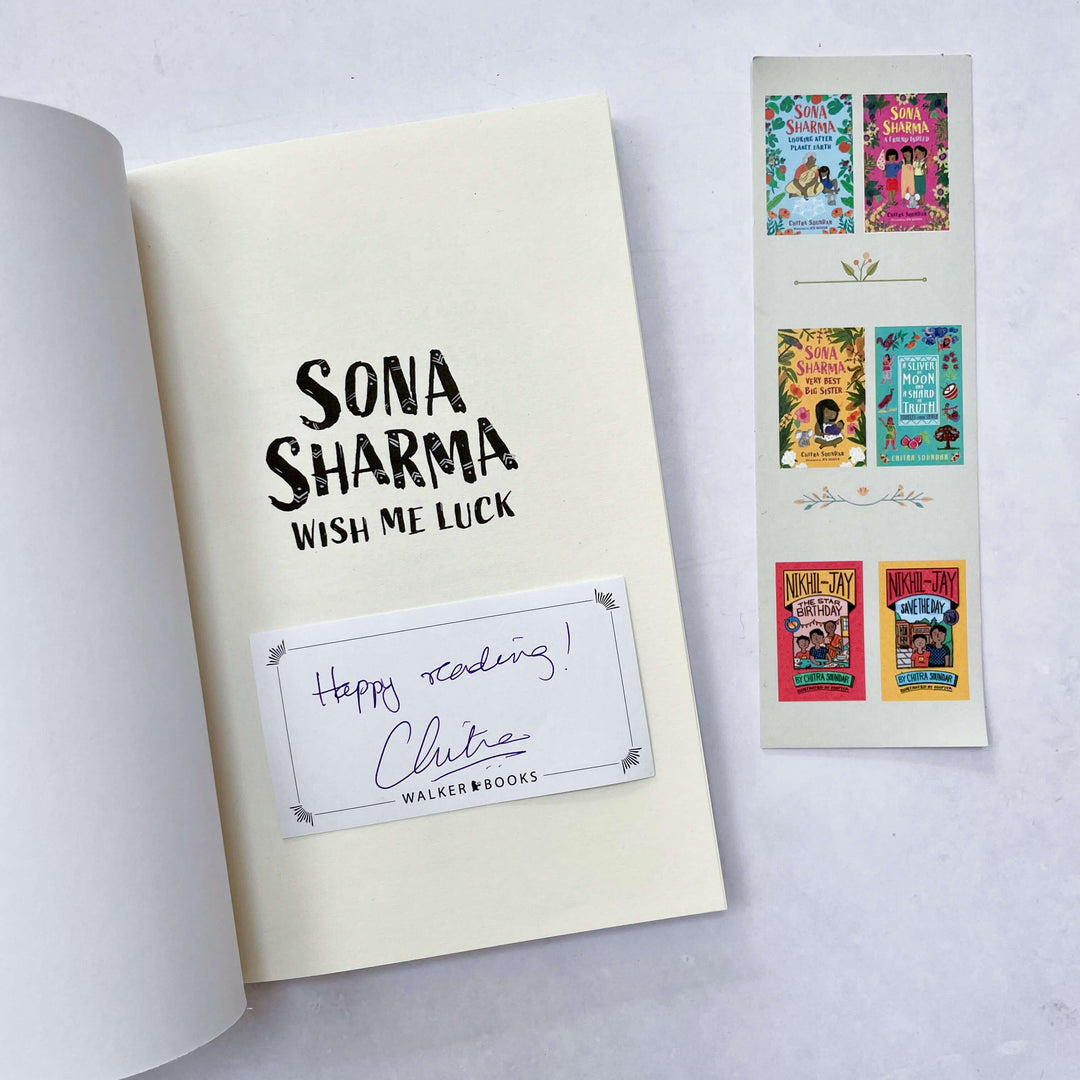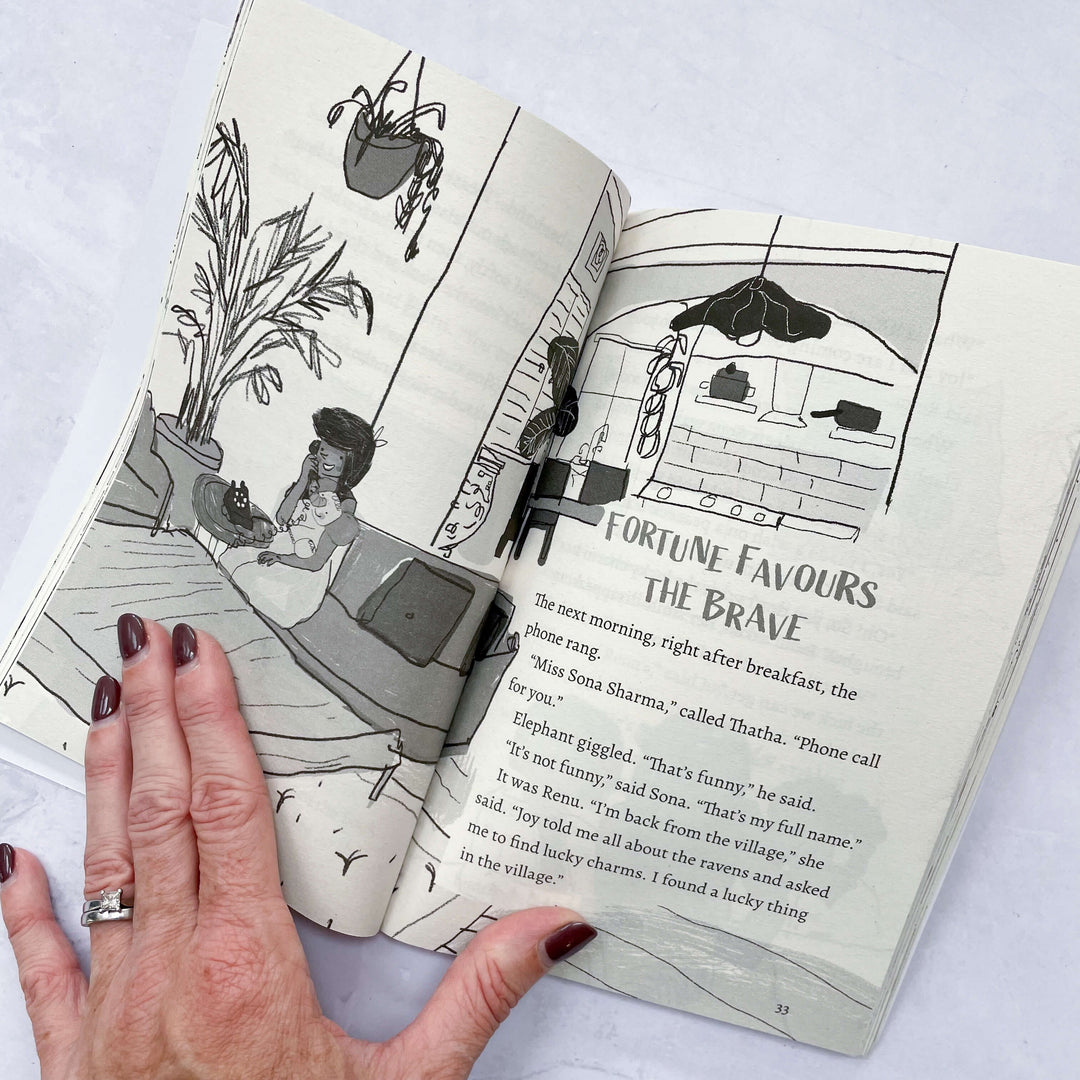 Sona Sharma: Wish Me Luck
Chitra Soundar (author), Jen Khatun (illustrator)
Includes an exclusive signed bookplate
UK shipping from £2.99 (Free on bookshop orders over £25)
A warm and wonderful illustrated chapter book for readers aged 5+
Younger readers will be delighted by this gentle real world story set in vibrant India.
"

We are huge fans of Chitra Soundar's charming series. The first Sona Sharma book was a huge hit with our Parakeet subscribers when we sent it to them and the series has gone from strength to strength. All the books stand alone and this latest volume is packed with Chitra's trademark empathy and humour.

"



Sona Sharma lives in India with her busy family, where she learns about the ups and downs of family, friendship and life.

Sona and her friends are excited to learn their beloved teacher, Miss Rao, is getting married – but then they panic that she might leave their school for ever after her wedding! They try all kinds of tactics, like wishing on a peacock feather and even starting a petition to keep Miss Rao. But Miss Rao's beautiful Indian wedding has a surprise in store for the girls.

Chitra Soundar grew up in Chennai, India. An award-winning author of more than 40 books for children, she loves writing picture books, fiction, non-fiction and verse.

Number of pages: 112
Reading age guide: 5 to 8 years
Publication date: 7th September 2023
Publisher: Walker Books
ISBN: 9781529504804
Format: Paperback
We dispatch orders Monday - Friday.
Standard UK Royal Mail delivery £2.99 (free on bookshop orders over £25)
UK Express delivery also available from £5.50
International shipping available to select destinations (calculated at checkout according to weight)
We don't include any paperwork in our parcels so you can send our book gifts directly to the recipient with confidence.

We'll happily add a handwritten note to your order. Simply leave your message in the box on the cart page.

You may also like to consider adding gift wrapping or a greetings card from our gifts collection.