Barry Loser: Action Hero!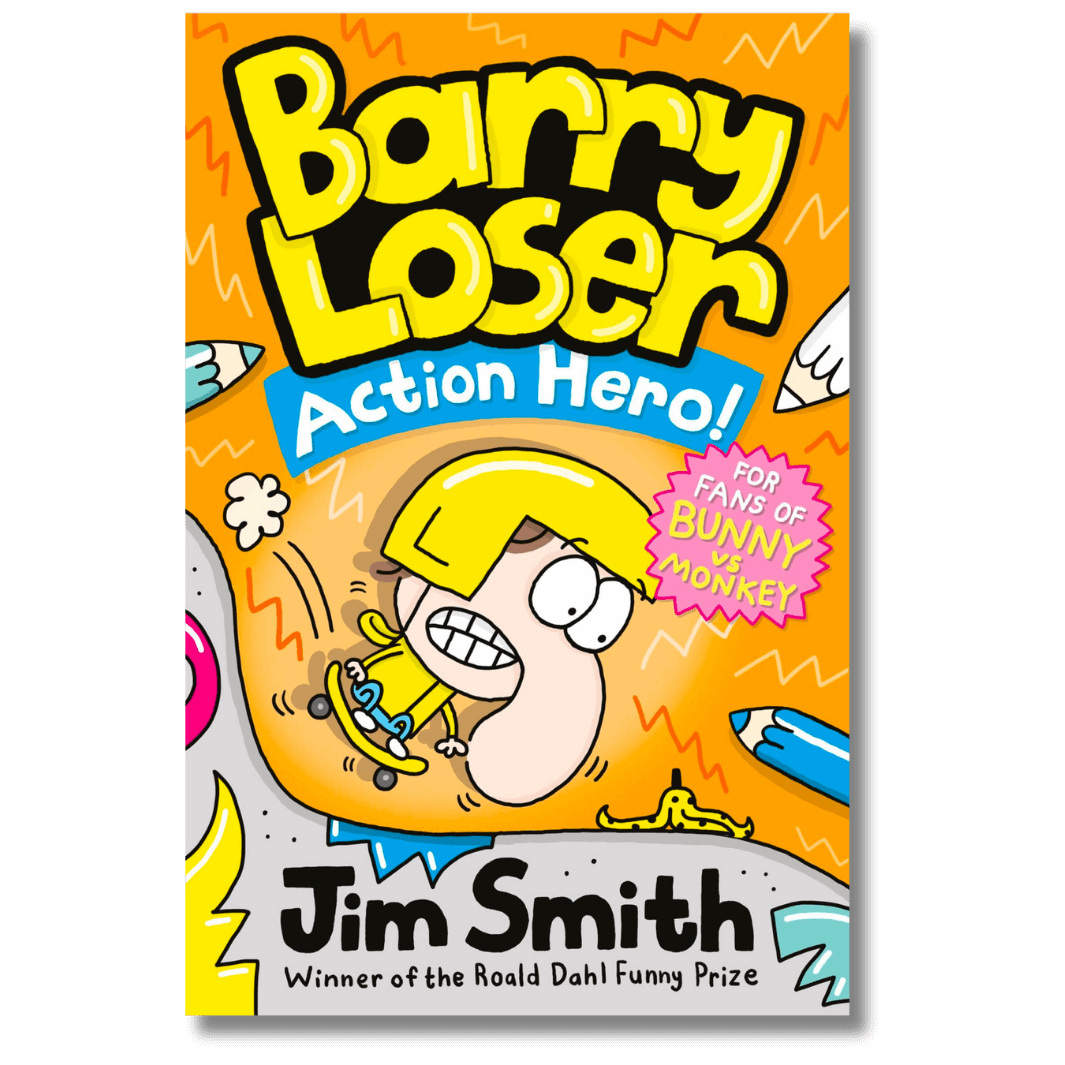 Barry Loser: Action Hero!
Jim Smith
Regular price
$1153
$11.53
UK shipping from £2.99 (Free on bookshop orders over £25)
A hilarious graphic novel perfect for young readers aged 5+
The first in a new series of graphic novels and brand new adventures for Barry Loser
"

The Barry Loser books were a game changer for the Parrot Street crew. Now Barry is back in a series of full-colour graphic novels - absolutely perfect for fans of Dogman and Bunny vs Monkey.

"



The bestselling, award-winning Barry Loser series is ten years old and Barry, Bunky, Nancy and the gang are off on a series of new adventures – in full colour graphic novel format and with 'how to draw' sections to help you make your own comic books!

Three amazekeel stories, including one where Barry's dad turns into a vending machine, and all Barry has to do is 'press his buttons' to get exactly what he wants, and another where hearing the most boring story in the world has a disastrous effect of Barry's mind and body…

Author/illustrator Jim Smith is the creator of the Barry Loser books and winner of the Roald Dahl Funny Prize and the Scholastic Lollies award.

Number of pages: 256
Reading age guide: 5 to 8 years
Publication date: 5th January 2023
Publisher: Farshore
ISBN: 9780008497248
Format: Paperback
We dispatch orders Monday - Friday.
Standard UK Royal Mail delivery £2.99 (free on bookshop orders over £25)
UK Express delivery also available from £5.50
International shipping available to select destinations (calculated at checkout according to weight)
We don't include any paperwork in our parcels so you can send our book gifts directly to the recipient with confidence.

We'll happily add a handwritten note to your order. Simply leave your message in the box on the cart page.

You may also like to consider adding gift wrapping or a greetings card from our gifts collection.