Miss Mary-Kate Martin's Guide to Monsters: The Wrath of the Woolington Wyrm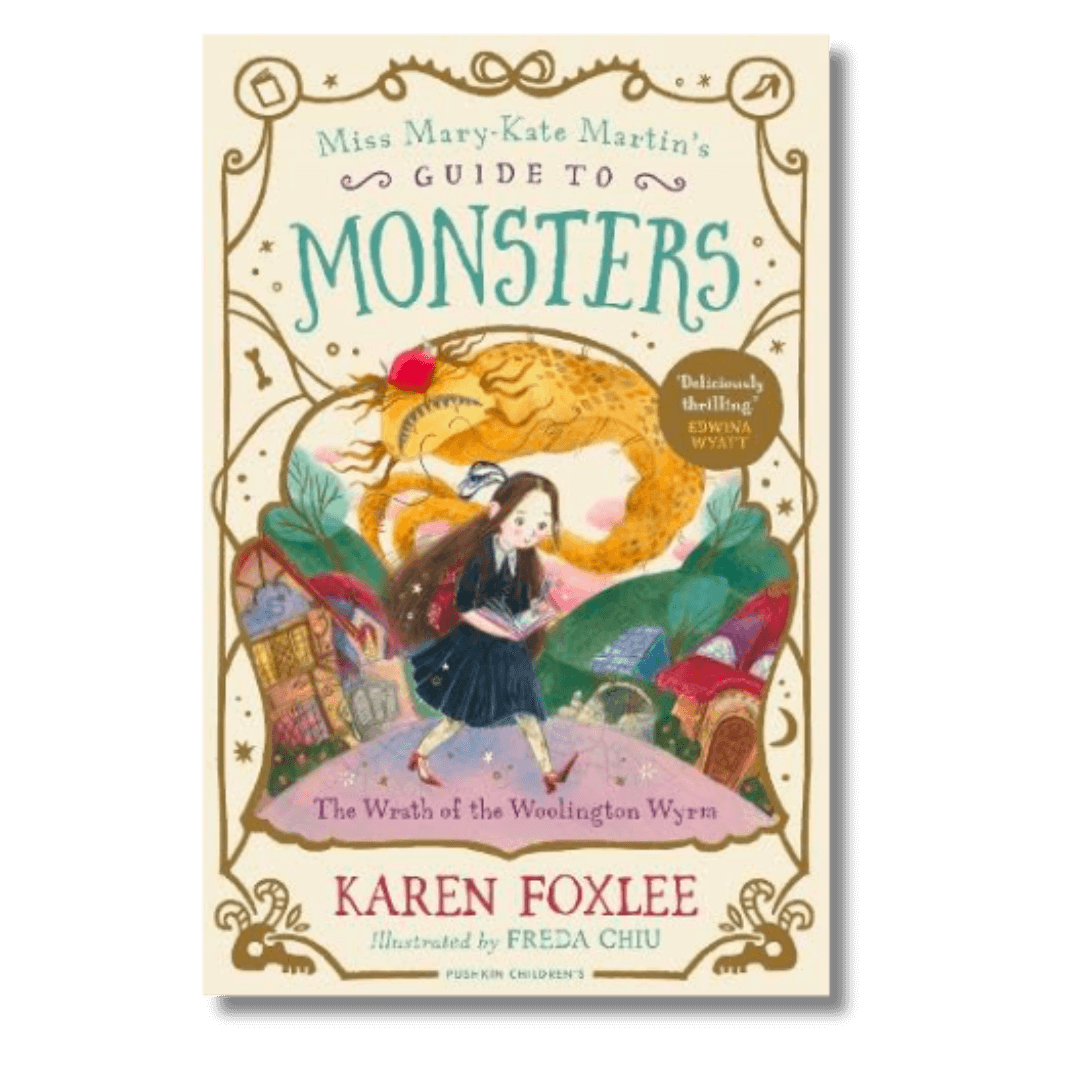 Miss Mary-Kate Martin's Guide to Monsters: The Wrath of the Woolington Wyrm
Karen Foxlee (author), Freda Chiu (illustrator)
Regular price
$1023
$10.23
UK shipping from £2.99 (Free on bookshop orders over £25)
A charming and entertaining mystery for readers aged 8+
Join Mary-Kate Martin in her mission to investigate a monstrous mystery!
"

This delightful middle grade novel has all the ingredients of a future classic: a gripping mystery, a quirky lead character and bags of wit, wisdom and originality!

"



There are those that hunt monsters to harm them and there are those that hunt monsters to help them. Which one are you? Dressed in sparkly red shoes and carrying her strawberry-scented notebook, Mary-Kate accompanies her archaeologist mother to the quiet English countryside to investigate some unusual bones found in an old well. But soon she realises that the village of Woolington is not as peaceful as it seems; the ground trembles beneath them, there are mysterious noises, and the locals are obsessed with a terrifying old legend. Could there be any truth in the myth of the beast who lives in the ancient well? With the help of a new friend, Mary-Kate starts getting to the bottom of this monstrous mystery.

Karen Foxlee was born in Mount Isa, Australia. She trained and worked as a nurse before studying for a degree in creative writing at the University of the Sunshine Coast. She is the author of five books, including the Carnegie Medal-longlisted Lenny's Book of Everything.

Number of pages: 288
Reading age guide: 8 to 12 years
Publication date: 3rd August 2023
Publisher: Pushkin Press
ISBN: 9781782694137
Format: Paperback
We dispatch orders Monday - Friday.
Standard UK Royal Mail delivery £2.99 (free on bookshop orders over £25)
UK Express delivery also available from £5.50
International shipping available to select destinations (calculated at checkout according to weight)
We don't include any paperwork in our parcels so you can send our book gifts directly to the recipient with confidence.

We'll happily add a handwritten note to your order. Simply leave your message in the box on the cart page.

You may also like to consider adding gift wrapping or a greetings card from our gifts collection.