Swimming on the Moon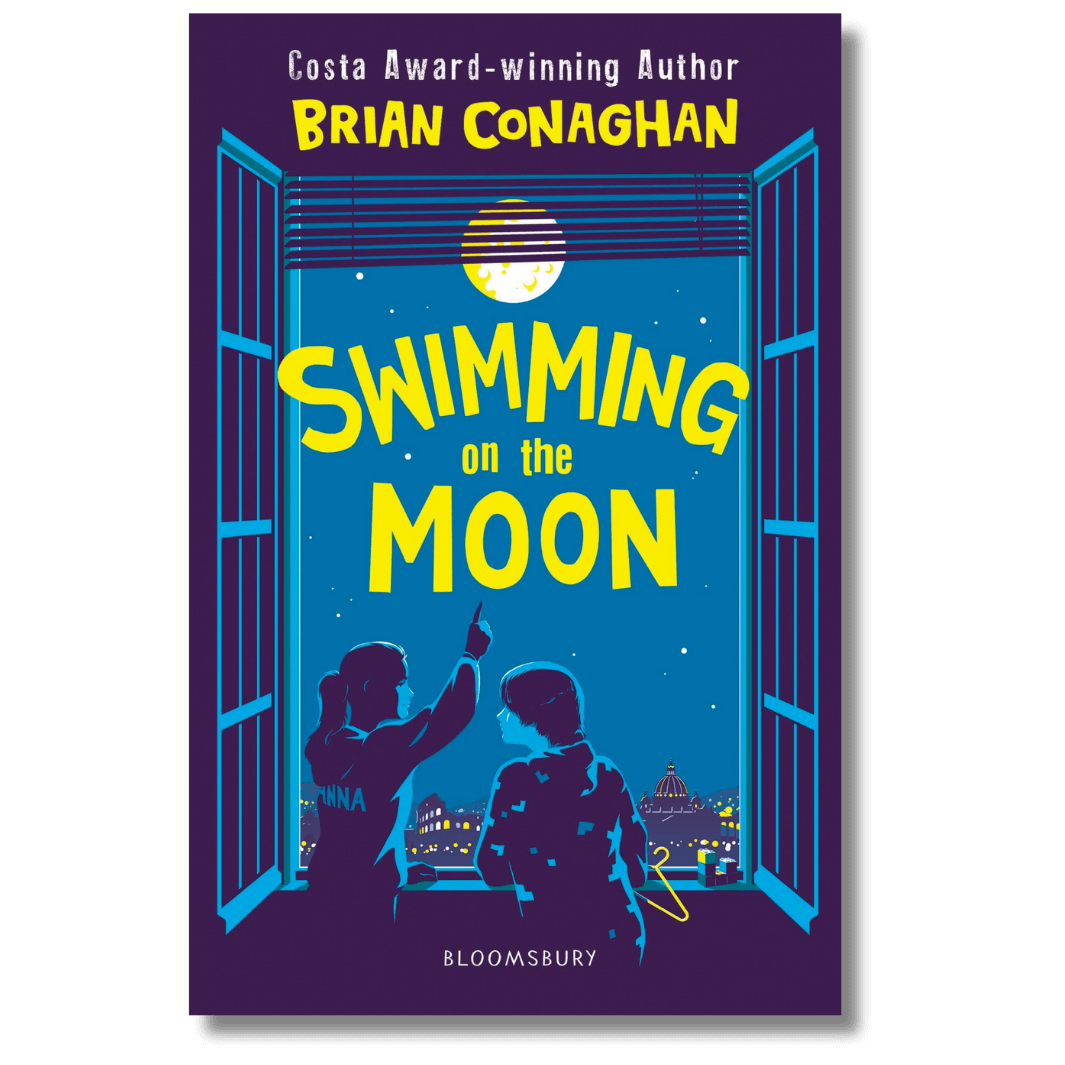 Swimming on the Moon
Brian Conaghan
Regular price
$1023
$10.23
UK shipping from £2.99 (Free on bookshop orders over £25)
An unforgettable story perfect for 12+
Older readers will be moved by this modern-day classic by Costa Award-winning author Brian Conaghan.
"

We found this moving family drama hugely relatable, hilarious and life-affirming. It's perfect for tween and early teen readers.

"



Twelve-year-old Anna's parents are going through a rough patch, but Anna can't let them split up. Not when it might mean living apart from Anto, her twin brother. Anto might be a boy, and he might not speak (except using Lego bricks), and he might carry a coat hanger about like it's his closest friend, but that doesn't stop the two of them being like peas in a pod. It's a twin thing, and nobody's going to separate them.

So Anna hatches a plan: get the whole family on a plane to Italy. Her parents have always been happiest on holiday. How can they fail to fall back in love at a swanky hotel with an actual pool to swim in and everything!

But when Anna discovers more about why her family has grown apart, suddenly a happy holiday in Italy seems about as likely as swimming on the moon.

Brian Conaghan lives and works in the Scottish town of Coatbridge. His novel When Mr Dog Bites was shortlisted for the 2015 CILIP Carnegie Medal.

Number of pages: 336
Reading age guide: 12 to 14 years
Publication date: 16th February 2023
Publisher: Bloomsbury
ISBN: 9781526653925
Format: Paperback
We dispatch orders Monday - Friday.
Standard UK Royal Mail delivery £2.99 (free on bookshop orders over £25)
UK Express delivery also available from £5.50
International shipping available to select destinations (calculated at checkout according to weight)
We don't include any paperwork in our parcels so you can send our book gifts directly to the recipient with confidence.

We'll happily add a handwritten note to your order. Simply leave your message in the box on the cart page.

You may also like to consider adding gift wrapping or a greetings card from our gifts collection.