Tapper Watson and the Quest for the Nemo Machine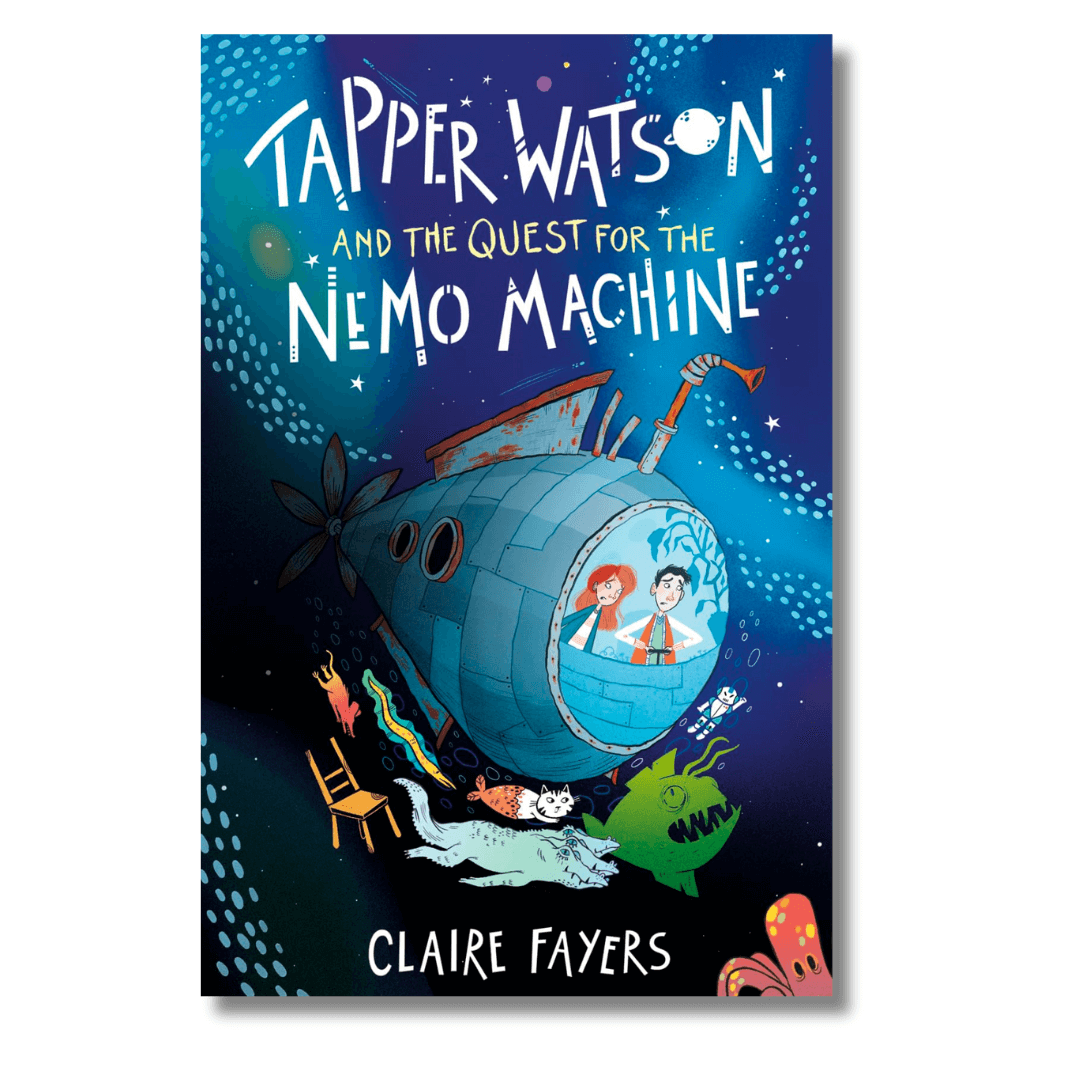 Tapper Watson and the Quest for the Nemo Machine
Clare Fayers
Regular price
$1025
$10.25
UK shipping from £2.99 (Free on bookshop orders over £25)
A deep-sea fantasy adventure for readers aged 8+
Young readers will be gripped by this highly original story spanning two worlds.
"

Talking plants, a mysterious machine and a brilliant cast of deep-sea creatures, this epic adventure has it all! Fans of the Malamander series will love this.

"



Tapper Watson is just an ordinary Erisean boy who loves adventure stories. But when one of his sixty-seven cousins sends him away on a smugglers' submarine through the River Lethe to other worlds, he just wants to go home again. On an unscheduled visit to Earth he meets Fern Shakespeare, and a talking plant called Morse, and their adventures begin. And when he finds himself being chased through worlds by a pair of trigger-happy lobster mobsters in search of the mysterious Nemo Machine, Tapper begins to realise that he might not be so ordinary after all…

Claire Fayers grew up in South Wales where, thanks to her local library, she developed a lifelong obsession with myth and magic. Her previous books include the award-winning Accidental Pirates duo, Storm Hound, and Welsh Fairy Tales, Myths and Legends, nominated for the Carnegie medal.

Number of pages: 288
Reading age guide: 8 to 12 years
Publication date: 7th September 2023
Publisher: Firefly Press
ISBN: 9781915444158
Format: Paperback
We dispatch orders Monday - Friday.
Standard UK Royal Mail delivery £2.99 (free on bookshop orders over £25)
UK Express delivery also available from £5.50
International shipping available to select destinations (calculated at checkout according to weight)
We don't include any paperwork in our parcels so you can send our book gifts directly to the recipient with confidence.

We'll happily add a handwritten note to your order. Simply leave your message in the box on the cart page.

You may also like to consider adding gift wrapping or a greetings card from our gifts collection.