Press Start! Game On, Super Rabbit Boy!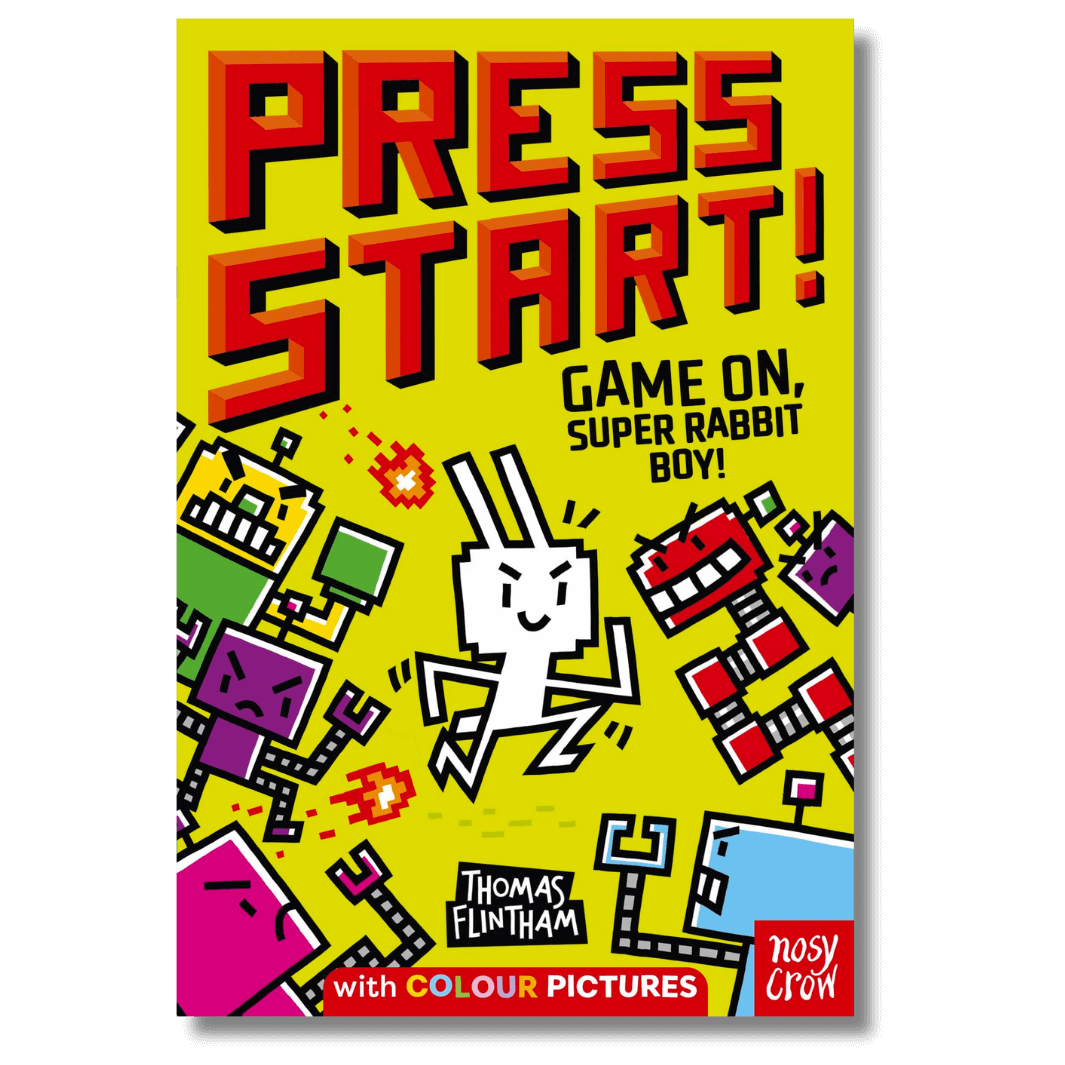 Press Start! Game On, Super Rabbit Boy!
Thomas Flintham
UK shipping from £2.99 (Free on bookshop orders over £25)
A lively, fully illustrated adventure for 5+
Younger readers will love this super accessible graphic novel for kids who love gaming
"

This is the first in an eye-catching, full-colour series packed with humour and action. It's perfect for reluctant readers and fans of Dogman will love it too.

"



Sunny's favourite game is Super Rabbit Boy and he loves to pit his skills against King Viking who hates fun and happiness and wants to steal Singing Dog and bring sadness to Animal Town FOR EVER!

Can Sunny help Super Rabbit Boy get to Level 6 and rescue Singing Dog and restore joy to Animal Town? Only if he defeats the Robot Army, dodges the Robo-Crabs and Lakes of Lava before battling King Viking himself!

Has Sunny got the skills? Has Super Rabbit Boy eaten enough super magical carrots (SPOILER: origin story)? You'll have to read and find out…

Author and illustrator Thomas Flintham has a degree in Fine Art and loves to draw and doodle. He is influenced by all kinds of books, film, comics and Japanese video games.

Number of pages: 80
Reading age guide: 5 to 8 years
Publication date: 2nd February 2023
Publisher: Nosy Crow
ISBN: 9781839949180
Format: Paperback
We dispatch orders Monday - Friday.
Standard UK Royal Mail delivery £2.99 (free on bookshop orders over £25)
UK Express delivery also available from £5.50
International shipping available to select destinations (calculated at checkout according to weight)
We don't include any paperwork in our parcels so you can send our book gifts directly to the recipient with confidence.

We'll happily add a handwritten note to your order. Simply leave your message in the box on the cart page.

You may also like to consider adding gift wrapping or a greetings card from our gifts collection.