The Witchstone Ghosts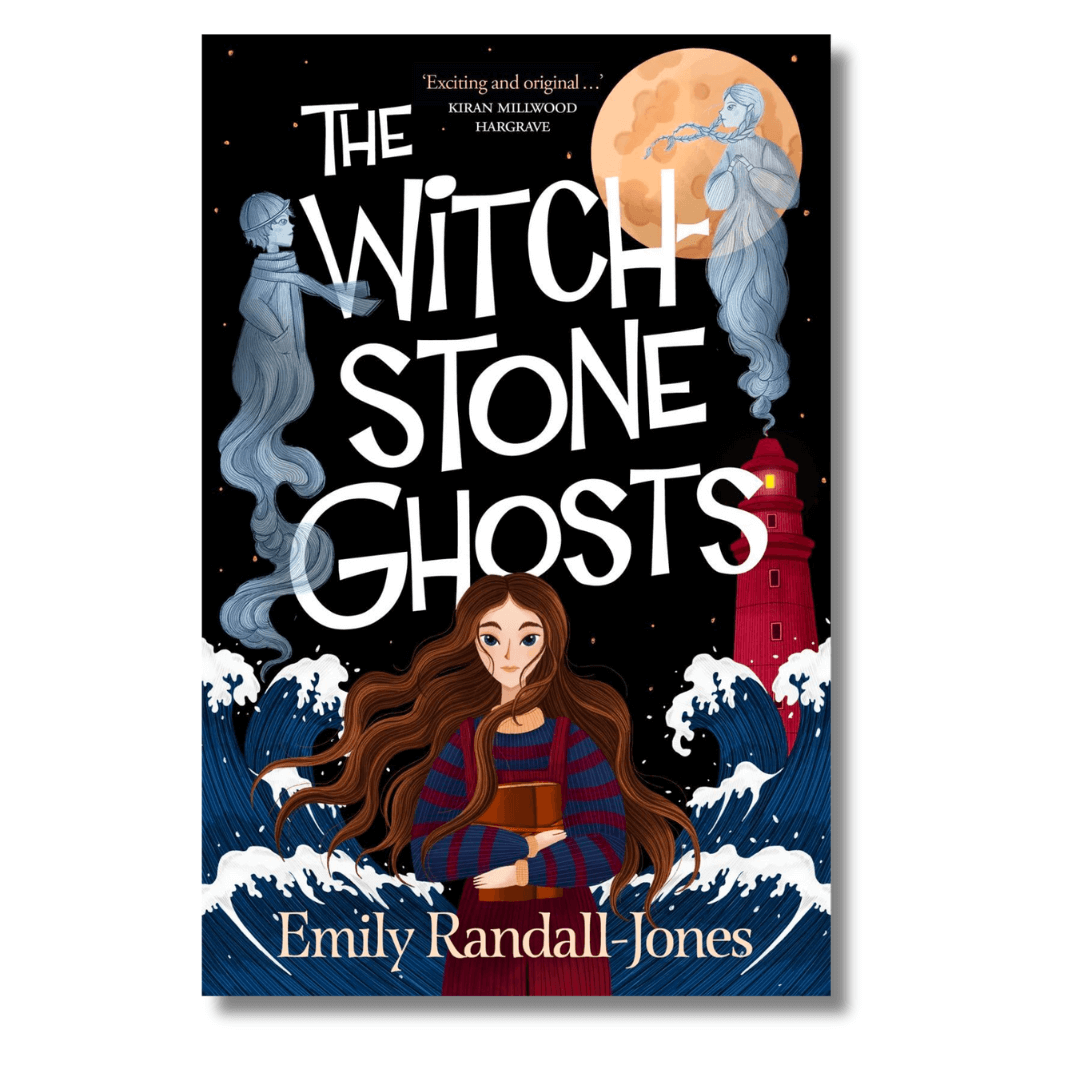 The Witchstone Ghosts
Emily Randall-Jones
Regular price
$1025
$10.25
UK shipping from £2.99 (Free on bookshop orders over £25)
A spooky gothic adventure for readers aged 8+
Young readers will be gripped by this chilling yet funny ghost story.
"

Emily Randall-Jones is a debut author with real promise. The Witchstone Ghosts is the perfect blend of spooky humour with a chilling twist, a wholly original spin on a classic ghost story.

"



Autumn Albert can see the dead – much to her annoyance. But when her dad dies in mysterious circumstances, he's the one ghost who doesn't appear.

A curious instruction in his will sends Autumn to Imber, the storm-soaked island of his childhood: a place marked by tight-lipped locals, strange stacks of witchstones – and even fewer ghosts.

Soon Autumn is ensnared in a dark and twisty mystery, which must be unravelled before the sea rises up and history is doomed to repeat itself ...

Emily Randall-Jones has worked as a touring actor, a princess at Hampton Court and for the National Trust creating experiences for visitors. She's the winner of both the Mslexia Children's and YA Novel prize and the Times/Chicken House award. She lives in Wiltshire with her family, and can often be found searching for witch stones by the sea.

Number of pages: 352
Reading age guide: 8 to 12 years
Publication date: 14th September 2023
Publisher: Chicken House
ISBN: 9781915026101
Format: Paperback
We dispatch orders Monday - Friday.
Standard UK Royal Mail delivery £2.99 (free on bookshop orders over £25)
UK Express delivery also available from £5.50
International shipping available to select destinations (calculated at checkout according to weight)
We don't include any paperwork in our parcels so you can send our book gifts directly to the recipient with confidence.

We'll happily add a handwritten note to your order. Simply leave your message in the box on the cart page.

You may also like to consider adding gift wrapping or a greetings card from our gifts collection.