Read, Scream, Repeat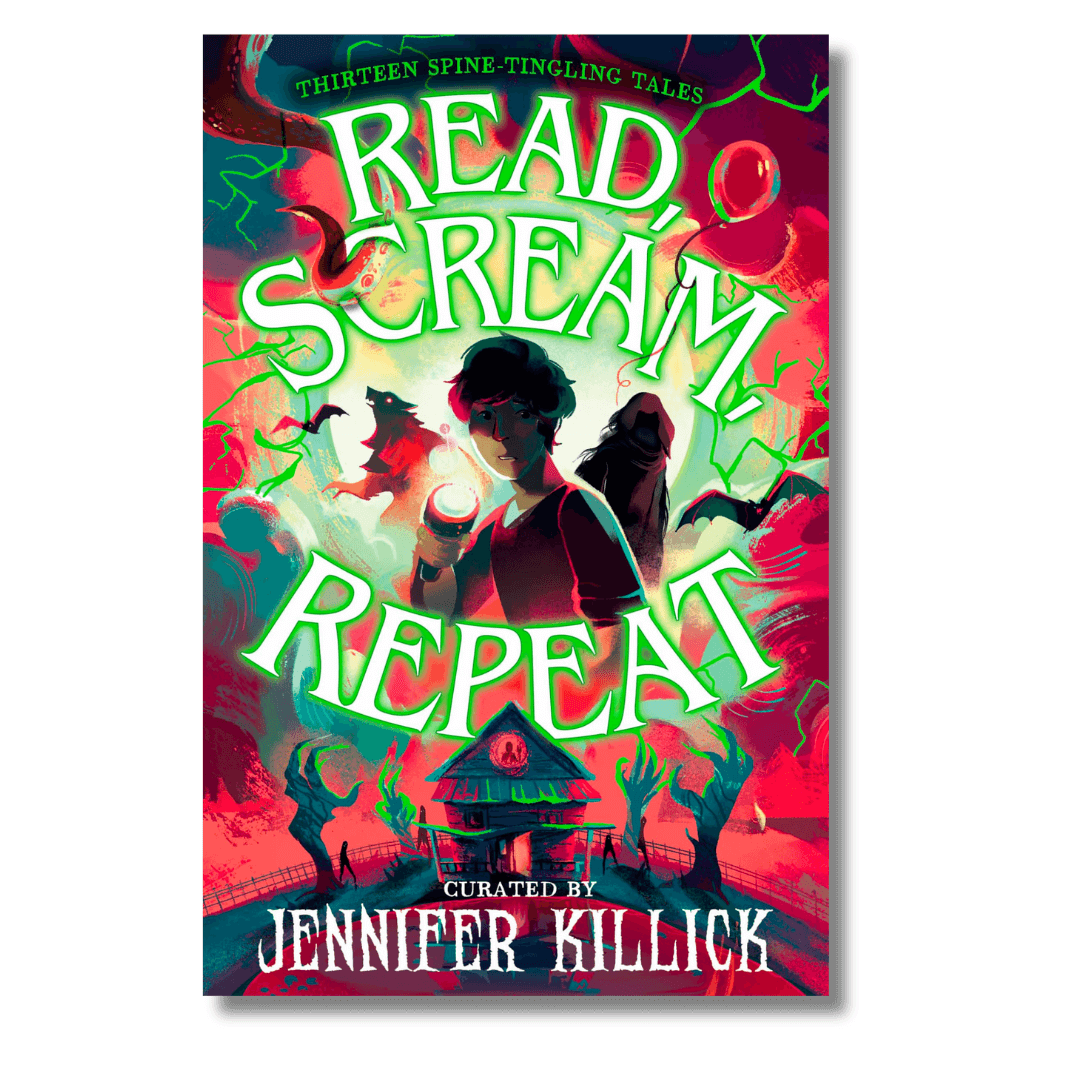 Read, Scream, Repeat
Jennifer Killick (curated by)
Regular price
$1023
$10.23
UK shipping from £2.99 (Free on bookshop orders over £25)
A collection of thirteen spooky stories by prize-winning authors for readers aged 8+
This epic collection of mystery stories is perfect Halloween reading!
"

With stories from authors including Joseph Coelho, Polly Ho-Yen, Sharna Jackson and Elle McNicoll, this briliant collection of short stories curated by the queen of spooky middle grade books, Jennifer Killick, has to be top of your Halloween reading list!

"



Do you dare to see what's lurking inside…?

A spine-tingling collection of horror stories that will chill, thrill and delight middle-great readers, keeping them on the edge of (or hiding behind) their sofas!

Read, Scream, Repeat brings together thirteen bestselling, award-winning authors: Kirsty Applebaum, Jasbinder Bilan, Aisha Bushby, Joseph Coelho, Rachel Delahaye, Kat Ellis, Phil Hickes, Polly Ho-Yen, Sharna Jackson, Jennifer Killick, Elle McNicoll, Dan Smith and
J.T.Williams. The collection is curated by Farshore's queen of middle-grade comedy-horror, Jennifer Killick.

Read, Scream, Repeat is a truly diverse anthology that taps into everything young readers are looking for this spooky season.

Jennifer Killick is the author of the Dread Wood series, Crater Lake and the Alex Sparrow series. She regularly visits schools and festivals, and her books have three times been selected for The Reading Agency's Summer Reading Challenge. She lives in Uxbridge, in a house full of children, animals and Lego.

Number of pages: 432
Reading age guide: 8 to 12 years
Publication date: 31st August 2023
Publisher: Farshore
ISBN: 9780008527808
Format: Paperback
We dispatch orders Monday - Friday.
Standard UK Royal Mail delivery £2.99 (free on bookshop orders over £25)
UK Express delivery also available from £5.50
International shipping available to select destinations (calculated at checkout according to weight)
We don't include any paperwork in our parcels so you can send our book gifts directly to the recipient with confidence.

We'll happily add a handwritten note to your order. Simply leave your message in the box on the cart page.

You may also like to consider adding gift wrapping or a greetings card from our gifts collection.