Feast of Ashes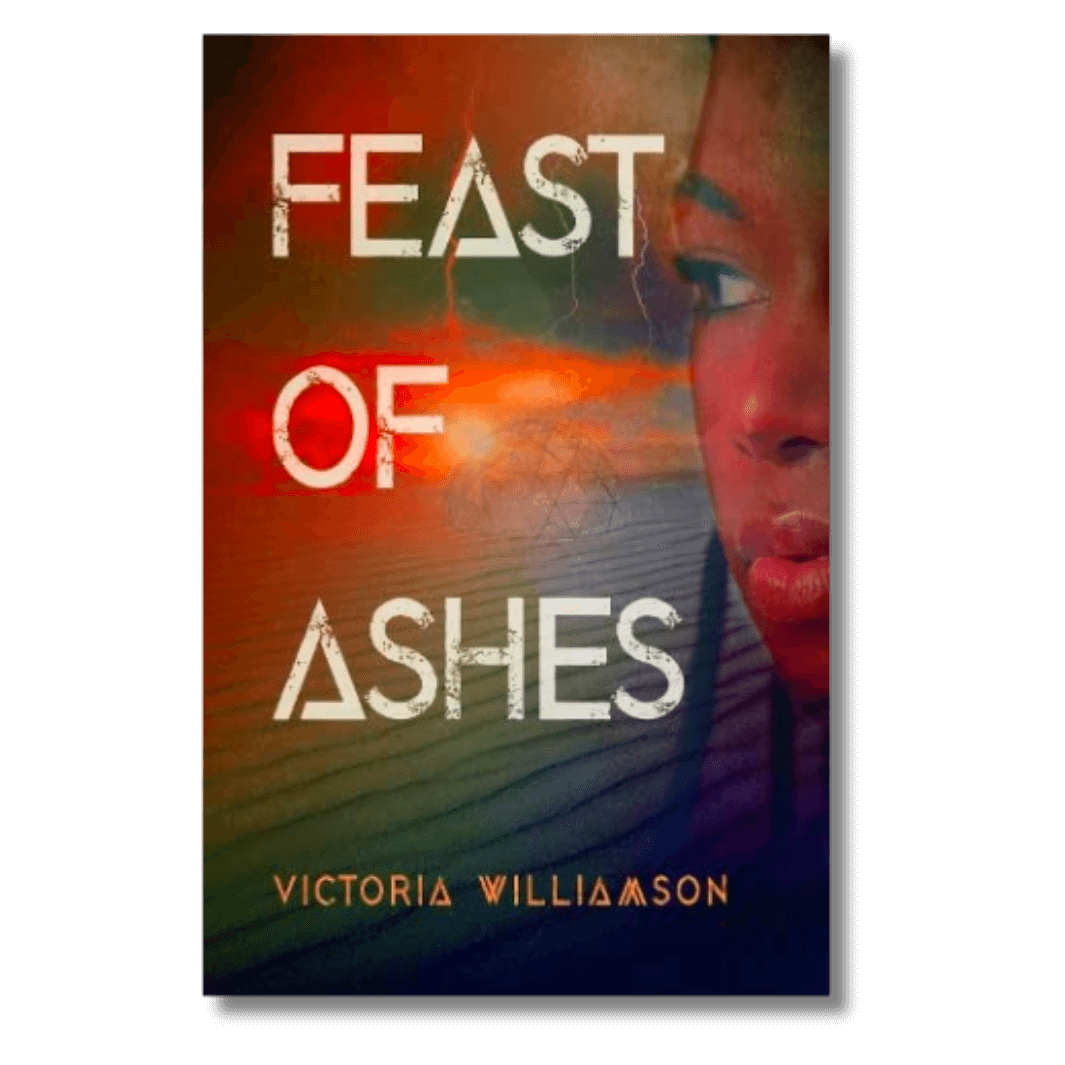 Feast of Ashes
Victoria Williamson
Includes signed bookplate and exclusive bookmark
Regular price
$1025
$10.25
UK shipping from £2.99 (Free on bookshop orders over £25)
A gripping dystopian sci-fi adventure for 12+
The Earth's ecosystems have collapsed and only ashes remain. Is one girl's courage enough to keep hope alive in the wastelands?
"

We love Victoria Williamson's books for older middle grade readers. This is the first in an exciting new series set in a dystopian future world, with a vital environmental message and plenty for older readers to empathise with and relate to. Perfect for early teens.

"



It's the year 2123, and sixteen-year-old Adina has just accidentally killed fourteen thousand seven hundred and fifty-six people. Raised in the eco-bubble of Eden Five, Adina has always believed that the Amonston Corporation's giant greenhouse would keep her safe forever. But when her own careless mistake leads to an explosion that incinerates Eden Five, she and a small group of survivors must brave the barren wastelands outside the ruined Dome to reach the Sanctuary before their biofilters give out and their DNA threatens to mutate in the toxic air. They soon discover that the outside isn't as deserted as they were made to believe, and the truth is unearthed on their dangerous expedition. As time runs out, Adina must tackle her guilty conscience and find the courage to get everyone to safety. Will she make it alive, or will the Nomalies get to her first?

Victoria Williamson is an award-winning children's author and primary school teacher from Scotland.

Number of pages: 334
Reading age guide: 12 to 14 years
Publication date: 5th October 2023
Publisher: Neem Tree Press
ISBN: 9781911107873
Format: Paperback
We dispatch orders Monday - Friday.
Standard UK Royal Mail delivery £2.99 (free on bookshop orders over £25)
UK Express delivery also available from £5.50
International shipping available to select destinations (calculated at checkout according to weight)
We don't include any paperwork in our parcels so you can send our book gifts directly to the recipient with confidence.

We'll happily add a handwritten note to your order. Simply leave your message in the box on the cart page.

You may also like to consider adding gift wrapping or a greetings card from our gifts collection.