The Day the Hiccups Took Over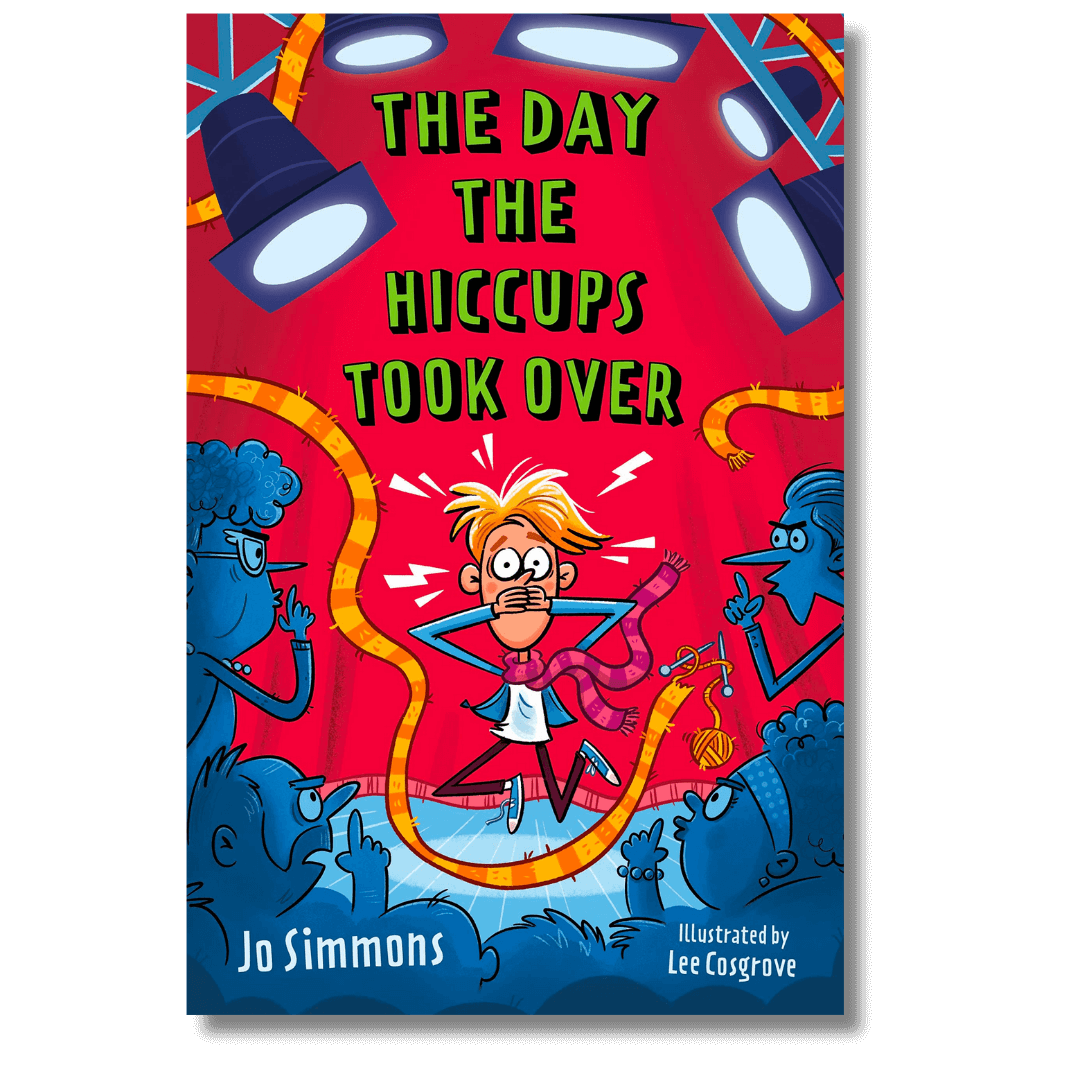 The Day the Hiccups Took Over
Jo Simmons (author), Lee Cosgrove (illustrator)
Regular price
$1025
$10.25
UK shipping from £2.99 (Free on bookshop orders over £25)
A hilarious comedy caper perfect for 5+
Young readers will laugh out loud at this story by comedy genius and bestselling author Jo Simmons.
"

Jo Simmons is one of our all-time favourite funny writers for kids of all ages. We're thrilled that she's teamed up with dyslexia-friendly publisher Barrington Stoke for her latest madcap adventure!

"



Frank has a big day ahead of him, with a trip to the dentist, a trumpet exam, a swimming contest and, most important of all, he has tickets to see his knitting hero on stage right here in his hometown! But all that is put at risk when Frank wakes up with the hiccups. And they just won't STOP! Helped by his new friend Daisy, Frank tries ever more madcap ideas to get the hiccups to go away. But will the whole day end in disappointment and humiliation, or will Frank manage to turn calamity into a dramatic triumph? 

Jo Simmons is the author of several hilarious books for young readers including Lollies Book Awards-shortlisted I Swapped My Brother on the Internet, My Parents Cancelled My Birthday, and I Stole My Genius Sister's Brain.

Number of pages: 80
Reading age guide: 5 to 8 years
Publication date: 1st June 2023
Publisher: Barrington Stoke
ISBN: 9781800902176
Format: Paperback

We dispatch orders Monday - Friday.
Standard UK Royal Mail delivery £2.99 (free on bookshop orders over £25)
UK Express delivery also available from £5.50
International shipping available to select destinations (calculated at checkout according to weight)
We don't include any paperwork in our parcels so you can send our book gifts directly to the recipient with confidence.

We'll happily add a handwritten note to your order. Simply leave your message in the box on the cart page.

You may also like to consider adding gift wrapping or a greetings card from our gifts collection.